Jada Pinkett-Smith welcomes new dog into family home: 'Say hi to Lucco!'
The Smith family have welcomed a new dog into their Hollywood home.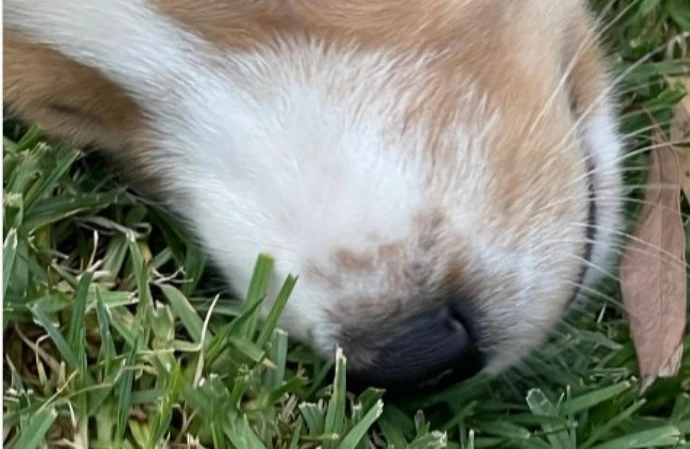 Jada Pinkett Smith has welcomed a rescue dog into her family home.
The 51-year-old actress, who is married to fellow Hollywood star Will Smith, 54, with whom she has children Jaden, 25, and 22-year-old Willow, took to social media to announce that the new addition to their home comes in the form of a canine companion.
Alongside a snap of the tan-and-white dog lying in the grass, she said on Instagram: "Say hi to Lucco, my new rescue!"
Lucca is not the first furry friend the Hollywood dynasty have welcomed into their home, as they intrduced fans to French bulldog Bandit in 2020.
At the time, Jada wrote on Instagram: "My little baby Bandit and my little baby Willow. But Bandit's my new one. He just went on a path walk and he's really tired. I got him for my birthday, he's such a cutie pie!"
Meanwhile, Jada has been working on her autobiography 'Worthy', which is due out on October 17, but admitted it has been a long and arduous process.
Speaking in an Instagram video, she said: "I wanna start sharing some of the process with you that it took to write this book.
"Not only has it been emotionally taxing, but it's really technical. It's technical to write a book."
Jada also praised her editor, Kerry Thornton, and co-author, Mim, and promised to share more details with fans closer to the release date.
She captioned the video: "Process … is everything. #IamYouareWeareWorthy #ourworthyjourney."
The 'Girls Trip' actress began writing 'Worthy' in December 2021.
She previously told PEOPLE: "It was just like, the idea of being willing to take full responsibility for my story, through and through. And doing it with grace and love. For myself and for others."