Ashlee Simpson hails 'sweet angel' Evan Ross
Ashlee Simpson has taken to social media to wish her husband a happy birthday.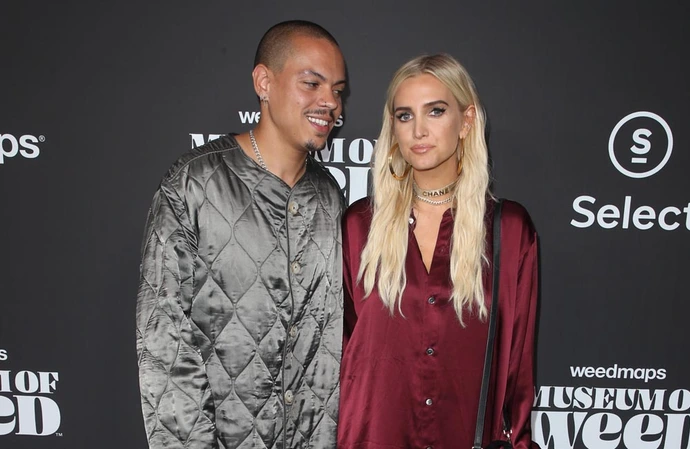 Ashlee Simpson has paid a glowing birthday tribute to Evan Ross.
The 38-year-old star has taken to social media to heap praise on her husband, who recently turned 35.
Ashlee - who has been married to Evan since 2014 - wrote on Instagram: "Late post just been enjoying my husband. I love you so much my sweet angel. You make us all smile so bright everyday. Happy birthday to my everything. (sic)"
Evan - who has Jagger, seven, and Ziggy, two, with Ashlee - subsequently replied: "Love u baby beyond!!!!!!!!!!! (sic)"
The actor also shared Ashlee's message on his Instagram Story.
He added: "Love you baby."
Prior to that, Evan took to Instagram to share some behind-the-scenes photos of his birthday celebrations.
The actor - who included a photo of himself kissing his wife - captioned the images: "35 YEARS old. Love MY family and Friends so much (sic)"
The loved-up couple previously opened up about their romance, revealing that they always "look out for each other".
Evan told PEOPLE: "We're very different, but we understand each other and we look out for each other. We know how to work with each other to get through whatever we need to get through. And she's way too hot to stay mad at!"
Ashlee also hailed her husband as the "most handsome, fun person ever".
The singer - who is the younger sister of actress Jessica Simpson - said: "We don't hold onto things, which is good too. I love to keep that attraction part alive and fun. But with Evan, I don't have to try. He's the most handsome, fun person ever.
"He makes me feel so great about myself."