Paris Jackson targeted by cruel trolls who told her to kill herself
While paying tribute to her late dad Michael Jackson in an Instagram video on what would have been his 65th birthday, Paris Jackson has said trolls have told her to kill herself in the past if she doesn't acknowledge the date online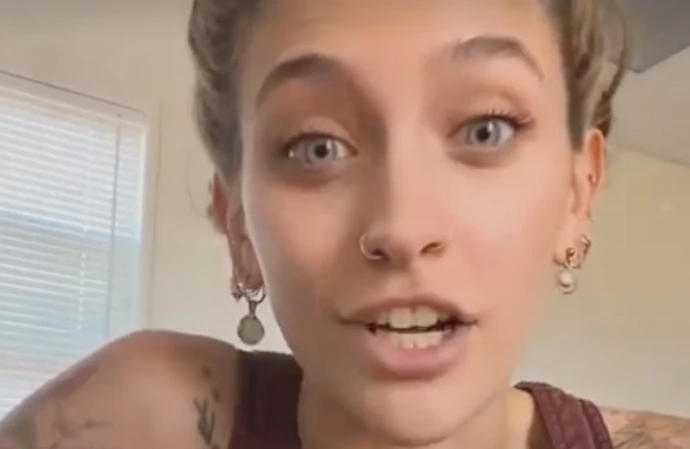 Paris Jackson gets told to kill herself by trolls if she doesn't post online tributes to her late dad on his birthday.
The 25-year-old model/singer opened up about the cruel messages she receives online while gushing over her father Michael Jackson's legacy on what would have been his 65th birthday on 29 August, after his June 2009 death aged 50 brought on by a cardiac arrest sparked by a massive accidental drug overdose of hospital tranquiliser propofol.
Paris told fans in an Instagram video posted on Tuesday (29.08.23): "So today's my dad's birthday, and back when he was alive, he used to hate anybody acknowledging his birthday, wishing him a happy birthday, celebrating it, nothing like that.
"He actually didn't want us to even know when his birthday was because he didn't want us to throw a party.
"If you don't wish someone a happy birthday via social media, it apparently means that you don't love them, you don't care about them.
"There have been times where I don't post anything for my dad's birthday, and people lose their f****** minds. They tell me to kill myself.
"And they're basically measuring my love for my own father based off of what I post on Instagram."
Paris then shared footage of herself onstage while opening for rock band Incubus at the Amphitheater at Las Colonias Park in Grand Junction, Colorado, earlier on Tuesday.
She announced to the crowd that it was her dad's 65th birthday as audience members cheered.
Paris told them: "He put 50 years of blood, sweat and tears and love and passion into doing what he did, so that I can stand up here onstage in front of you and scream into a microphone, so I owe everything to him."
The actress and musician also urged fans to be kind in the caption of her Instagram post on Jackson's birthday.
She said: "Please don't use a man you have never met as an excuse to abuse, manipulate, and harass his daughter (who you also have never met)," she wrote, adding, "L O V E (red heart emoji)"
While Paris honoured her dad on social media, her two brothers — Prince Jackson, 26, and Blanket 'Bigi' Jackson, 21, were spotted together in Las Vegas.
The duo was seen taking pictures with fans and signing autographs while at Sin City's Mandalay Bay Resort and Casino after a Michael Jackson-themed Cirque du Soleil performance.
Jackson had Prince and Paris with ex-wife Debbie Rowe, to whom he was married from November 1996 to April 2000.
The singer said in the 2003 documentary 'Living with Michael Jackson' that Blanket was conceived via surrogate, though the woman's identity was never revealed.
Jackson – whose legacy has been marred by a series of child abuse allegations – was also married to Lisa Marie Presley from May 1994 to August 1996 but the pair never had kids.