Kelly Rowland: Blue Ivy works very freaking hard
Kelly Rowland says Beyonce and Jay-Z's daughter has the same strong work ethic as her famous parents.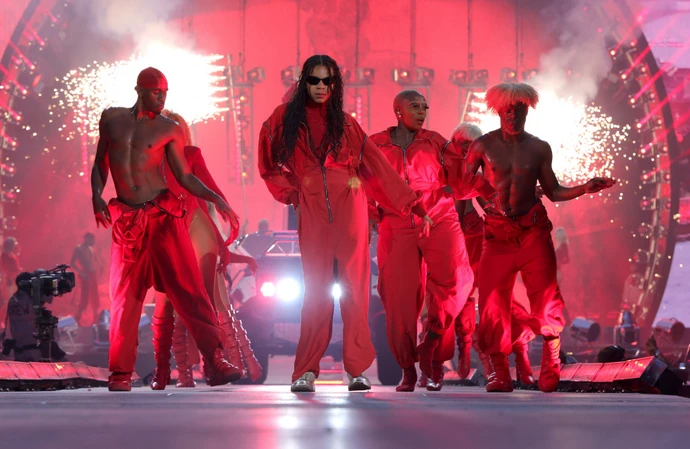 Kelly Rowland has hailed Beyonce's daughter Blue Ivy for sharing the same strong work ethic as her parents.
The former Destiny's Child star witnessed first-hand how much her former bandmate puts into her music and live shows during their time in the 'Say My Name' girl group and she continues to as a solo artist.
And the 42-year-old singer - who has sons Titan, eight, and Noah, two, with husband Tim Weatherspoon - says it's amazing to see Beyonce and Jay-Z's 11-year-old daughter has the same drive and passion as themselves as seen when she's performed alongside her mom at her 'Renaissance World Tour' concerts.
She gushed to E! News: "I'm very proud. She works very freaking hard, period.
"But how could she not, you know? She sees her mother in action and she sees her father in action and how they apply everything, hard work to everything that they do."
Beyonce, 41, and Jay, 53, are also parents to six-year-old twins Rumi and Sir.
Kelly loves that she had children around the same time as her bandmates as they can lean on and support one another.
She added: "I have a really great tribe from my sisters of Destiny's Child, of course Ciara, La La [Anthony].
It's very beautiful and wild that we're all having babies around the same time and growing up together as mothers. And my friends who are like family as well and who have older kids and are able to actually prep me. I'm like, 'Guys, what does eight look like? Or what is nine?'"
Meanwhile, Kelly recently admitted her "biggest mistake" was accidentally telling the world Beyonce was having a baby girl.
The 'Motivation' hitmaker admitted it was the "worst moment ever" when she accidentally used 'she' to describe the 'Crazy in Love' hitmaker's then-unborn baby in an interview with Us Weekly magazine back in 2011.
Kelly said on the 'Yeah, I F***** That Up' podcast: "Oh my God. When I made a mistake and told the sex of Bey's baby when she was pregnant with Blue.
"That was the worst moment ever. The worst moment ever."
Kelly admitted it was "such a mistake" but she didn't even realise she had slipped up until it became global news.
She said: "I was like, 'What are they talking about? I didn't say… Oh my God!'
"It was bad because it was no one's business.
"I felt terrible because it's not my news. It was honestly the worst. It wasn't my news to share, and I didn't mean it like that. The 'she' just kind of slipped out. I was like, 'Uh oh.' "
Kelly let slip the news when talking about what she could "give" to Beyonce and Jay-Z's baby.
She told the magazine: "I think her dad is gonna give her everything anyways, all I can give her is love.
"I think she'll be very well behaved. Her parents will make sure of that."