Pregnant Jessie James Decker insists she breastfeeds 'just fine' with implants
Jessie James Decker has no worries about breastfeeding with implants, though she admits if the pregnancy was planned, she wouldn't have had them made quite so big.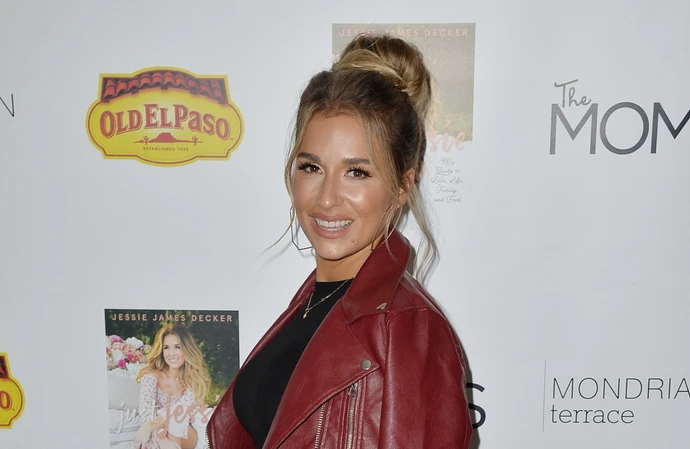 Pregnant Jessie James Decker insists she breastfeeds "just fine" with implants - but "definitely" needs a reduction.
The 35-year-old country star - who already has Vivianne, nine, Eric Jr., seven, and Forrest, five, with husband Eric Decker - is expecting her fourth child and while she has no issues feeding with her fake boobs, she admits she does need them reducing as they balloon when she is pregnant.
She told her Instagram followers: "I've had implants and nursed just fine.
"I will say the issue is if I had known we were going to have another, I wouldn't have gone so big."
Jessie - who underwent breast augmentation surgery two years ago - added: "When I'm pregnant, they get massive.
"Like quadruple in size. Def need a reduction in the future."
She quipped about her breast work: "It was fun while it lasted. I'm over it."
The couple's fourth child wasn't planned, otherwise, she wouldn't have gone under the knife for bust enlargement before the pregnancy.
Answering questions from her fans, she explained: "We were very, very surprised.
"As you know, I had been telling Eric it was probably time to get a vasectomy because I felt like we were done."
Although they were surprised to be expecting a new addition, they couldn't be happier.
She gushed: "Being able to have another little baby is the most incredible blessing.
"We are all just over the moon."
The busty beauty revealed to her followers two years ago: "After deciding we were done having babies, I was finally ready to go big or go home ha!
"I had breast reduction and lift a couple years ago when they were hanging down to my belly button but with having such elastic skin and not being happy with the size I decided to do it.
"They were so big and perky before children, and I wanted them back...plus some."