'I had to have surgery!' Selena Gomez broke her hand and 'doesn't care' about 'selling anything'
Selena Gomez reveals she has had to undergo surgery after breaking her hand and no longer cares about selling anything.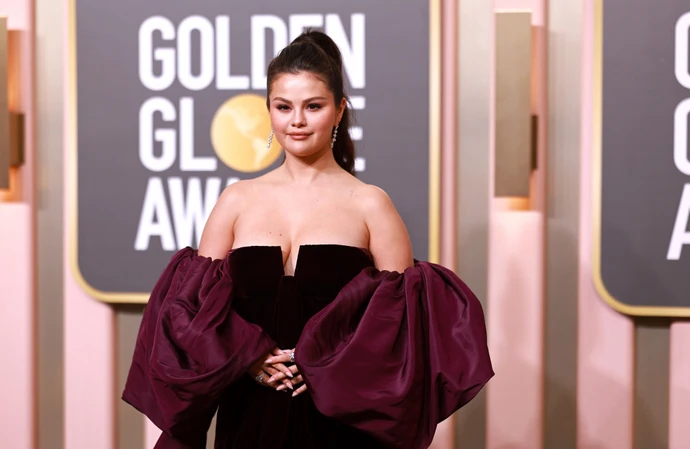 Selena Gomez has had to have surgery after breaking her hand.
The 31-year-old pop star revealed that she recently suffered an injury and had to undergo an operation but "doesn't care" about the sales of her new single 'Single Soon' and instead insisted she is "happy" just creating music with her those cloest to her.
Writing in the comments section of a promotional post for her new single, she wrote: "Broke my hand and had surgery. I don't care about selling anything. I'm just happy to make music with my friends."
The 'Only Murders in the Building' actress did not elaborate any further on her injuries.
The song is about plotting how to break up with an ex, however, the former Disney Channel star - who has also had relationships with fellow pop singer Justin Bieber and was briefly linked to former One Direction star Zayn Malik - has insisted that the track is not about the Weeknd, whom she dated for 10 months between 2016 and 2017.
The lyrics include: "Should I do it on the phone? Should I leave a little note in the pocket of his coat? Maybe I'll just disappear. I don't want to see a tear. And the weekend's almost here."
She goes on: "I know I'm a little high maintenance, but I'm worth a try.
"Might not give a reason why. We both had a lot of fun, time to find another one. Blame it all on feeling young."
Commenting underneath Hollywood Life's article about some of her fans believing it to be aimed at The Weeknd, she wrote: "Couldn't be more false."
The chart-topping star - whose last studio album was 2020's' 'Rare' - revealed she is switching things up with the overall mood of her next project.
Asked if more new tunes are on the way following the release of the single from her Apple TV+ documentary of the same name, 'My Mind and Me', Selena told 'The Tonight Show Starring Jimmy Fallon': "That's accurate. "Finally."