Sabrina Carpenter talks touring with Taylor Swift: 'I don't wanna be weird!'
Sabrina Carpenter was so inspired by Taylor Swift as a budding musician and loves being able to work with her now as the support act on her 'Eras' tour.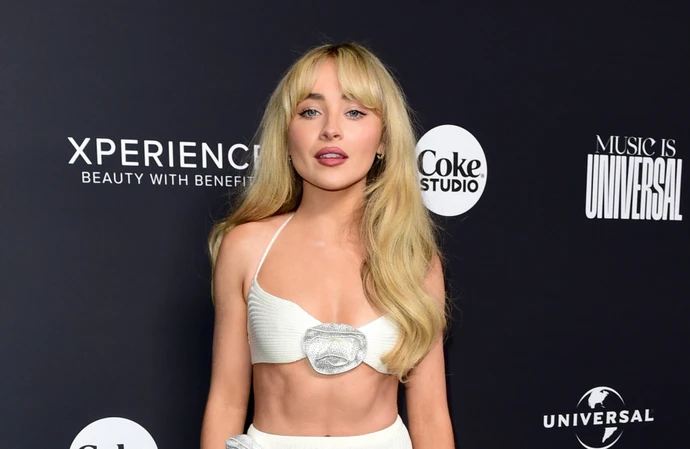 Sabrina Carpenter "isn't going to be weird" around Taylor Swift now that she is her opening act.
The 24-year-old pop singer is supporting megastar Taylor, 33, on her 'Eras' stadium tour and felt that her music was "inspirational" to her growing up that she doesn't want to bother her and ask her for advice now that they are working together.
She told Billboard: "It's so funny. I'm like, I've been growing up with her advice and her songs because it's very much like a how-to book on how to survive as a young woman, which is really special. But watching her in itself is it's like how you learn maths. Yeah, and I just admire her work ethic and her talent and her like she's just so amazing. So I'm not gonna like... I'm not gonna be weird because I'm touring with Taylor."
The 'because i liked a boy' hitmaker went on to add she "really appreciates" how pop music always evolving and claimed that there is "no point" chasing trends because new crazes are always catching on and like to have "fun" exploring life within her work.
She said: "What I really appreciate about music but most specifically pop is that it's always evolving. And you know, it's it's there's there's no point in trying to catch on to a trend because by the time you catch on to the trend, we're on to something else. And so I think it's more fun and exciting to just really always keep exploring and finding new parts of myself within my music and just being very true to my own personal journey and thoughts and all that.
" It's really nice to have fun when you think about life, because life can be so many things and a lot of the time... it's heavy, it's confusing and so I really do appreciate you know how much fun I have when I listen to K-pop but I mean so many different artists I'm a huge fan of and more than that, like they're just impressive. They're some of the most like talented people I've ever met."