Sandra Bullock's Blind Side movie 'verifiably authentic' despite recent controversy
Broderick Johnson and Andrew Kosove, co-founders and co-CEOs of Alcon Entertainment and producers of 'The Blind Side' have insisted the recent controversy should not affect the movie.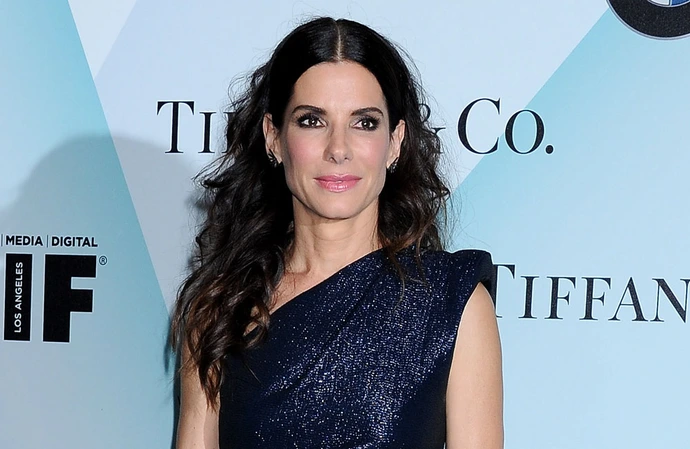 The 'Blind Side' producers insist the movie is "verifiably authentic" despite its recent controversy.
Sandra Bullock won an Oscar in 2009 for portraying Leigh Anne Tuohy in the movie, which depicts a Caucasian family who adopted a homeless African-American teenager, Michael Oher, and helped him achieve excellence in American football.
However, retired NFL player Oher alleged earlier this month that he was never adopted and Leigh Anne and her husband Sean tricked him into signing a document that made them conservators, allowing them to profit off him.
But, Broderick Johnson and Andrew Kosove, co-founders and co-CEOs of Alcon Entertainment and producers of 'The Blind Side' have insisted the recent controversy does not affect the movie.
They told PEOPLE in a statement: "'The Blind Side' is verifiably authentic and will never be a lie or fake, regardless of the familial ups and downs that have occurred subsequent to the film. We are as proud of the film today as we were when our amazing collaborators made the movie 14 years ago.
"In the story of 'The Blind Side' we saw the better angels of human nature. We saw it in the extraordinary courage that Michael Oher demonstrated in accepting the Tuohys' generosity not as a handout, or as his saviours, but as a way through which he could improve his own life.
"Michael's academic accomplishments and athletic achievements demonstrate this. His raising of his own children now, who shall know a life of possibility the likes of which Michael never knew as a child, is the ultimate testament to Michael's own strength and courage.
"'The Blind Side' was a film that no major studio would make, back when Alcon financed the film in 2009. The prevailing 'wisdom' was that a football movie starring a woman would not appeal to football fans, it had too much football to appeal to families, and that movies starring Black actors don't work overseas. Our opinion was that it would appeal to everyone, and, in 2009, when this country, and the world more broadly, was more hopeful and less divided — it did."
Meanwhile, it was previously claimed that Sandra felt the movie had been "tainted" by the controversy.
A source told DailyMail.com: "She hates that such a wonderful story, a spectacular movie, and a spectacular time in her life now has been tainted.
"Now people won't watch it and if they do, they will have a completely different reaction to its original intention.'
"There was so much hard work put into the film that they all thought was the truth and now that has been questioned, it just upsets Sandra to no end that a time in her life that was so special, is now shadowed with a completely different perspective."
Former NFL offensive lineman Oher initiated legal proceedings concerning the profits generated by 'The Blind Side' earlier this month.
He has alleged the Tuohys made millions of dollars from his name, after convincing him that a conservatorship was the same as adoption for someone over the age of 18.
According to his court filing: "Michael Oher discovered this lie to his chagrin and embarrassment in February of 2023, when he learned that the conservatorship to which he consented on the basis that doing so would make him a member of the Tuohy family, in fact provided him no familial relationship with the Tuohys."
The Tuohys have denied all allegations.