Howie Mandel defends Sofia Vergara joke
Howie Mandel says Sofia Vergara doesn't need his help to find a new man as he defended a joke he made on 'America's Got Talent' about her being back on the market.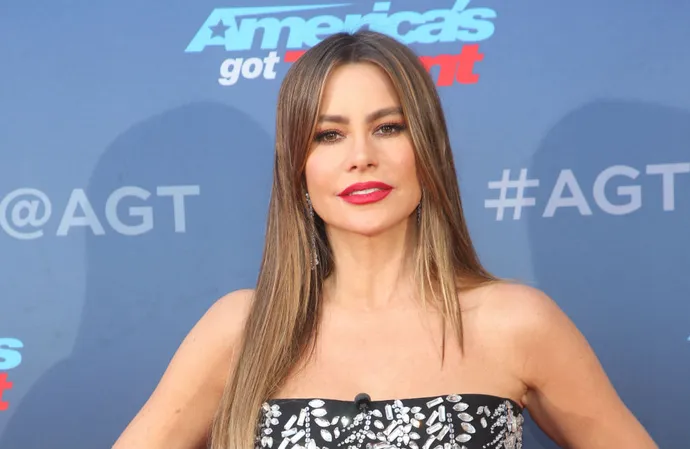 Howie Mandel says Sofia Vergara doesn't need his help to find a new man.
The 67-year-old star faced backlash after joking during a taping of 'America's Got Talent' that his co-star was looking for love following her split from husband Joe Manganiello and while Howie defended his quip, he insisted that Sofia, 51, won't need any assistance from him if she wants a new relationship.
He told Extra: "People were online saying, 'Too soon.' I think as soon as you're available, it's never too soon. She's fresh, people.
"People thought that was mean and insensitive. If you watched Sofia, she screamed after she came over to me and thought it was funny. She said, 'Yes,' so she's got a great sense of humor and I wouldn't do anything to hurt a fellow — a friend first, and a fellow co-worker.
"Now that I have said that, if you are watching 'Extra,' and you can think of somebody, send it our way and we will either swipe left or right.
"I think everybody watching who is available believes they're the perfect match for Sofia. I don't think, Sofia, to be honest… she doesn't need my help. She really doesn't. I believe that she'll be fending them off. I mean, she is a great friend, a brilliant person, businessperson, a powerhouse, an amazing sense of humor. She checks every box, so whoever ends up with Sofia is going to be really, really lucky.
"Let's try and do it by the end of the season. We'll find her a match and leave it to America to vote."
Howie's comments came after he quipped that Sofia is in the market for a new man, while giving feedback to ventriloquist and mentalist Brynn Cummings who performed an act in which she set Heidi Klum up with an eligible bachelor puppet named Lovebird.
According to PEOPLE, Howie said: "I have one more piece of advice for you: if you're looking for eligible bachelors, you should've talked to Sofia because she's in the market right now."
Host Terry Crews, 55, jumped in to say: "No, we're not doing that here!"
And model Heidi, 50, told Brynn: "Well, thank you that you picked me. I think I did a fantastic job and so did you."
Back in July, Sofia and Joe, 46, announced their split after seven years of marriage.
They said in a statement: "We have made the difficult decision to divorce. As two people that love and care for one another very much, we politely ask for respect for our privacy at this time as we navigate this new phase of our lives."