Monica Bellucci lifts lid on romance with 'wonderful' Tim Burton
Monica Bellucci has opened up about her relationship with Tim Burton calling the director a 'spectacular soul' who lives in a 'dream world'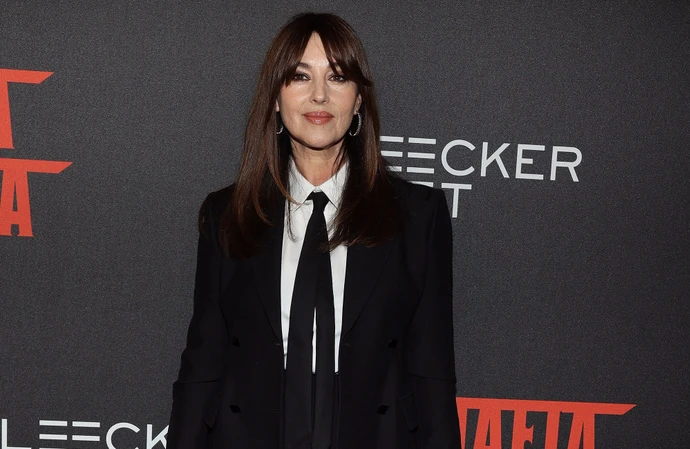 Monica Bellucci has called Tim Burton a "spectacular soul" as she opened up about their romance.
The 58-year-old actress recently confirmed the couple's relationship after months of dating rumours and she's now gushed about her "wonderful" partner in a new interview with Harper's Bazaar Spain magazine after their friendship of more than 15 years turned into a love affair.
She explained: " Let's say that I found in Tim a wonderful spirit, a spectacular soul, someone that he has a dream world. He is wonderful, of course he is, of course he is ... "
The pair first met at the Cannes Film Festival in 2006 and have been friends for more than a decade, but they were rumoured to have started dating after both attending the Lumiere Film Festival in Lyon, France, in October 2022.
French outlet Paris Match reported the 'Edward Scissorhands' director and the actress "got closer" behind the scenes while they were working at Lumiere. They were later pictured kissing and wrapping their arms around each other on a Valentine's Day walk in Santa Monica, California in February this year.
Monica later seeming confirmed the romance in an interview with Elle France in June, saying: "What I can say … I'm glad I met the man, first of all. "It's one of those encounters that rarely happens in life … I know the man, I love him, and now I'm going to meet the director, another adventure begins. "I love Tim. And I have great respect for Tim Burton."
The director split from actress Helena Bonham Carter, 57, in 2014 after more than a decade together and they have son Billy, 19, and 15-year-old daughter Nell.
Monica separated from her artist partner Nicolas Lefebvre, 41, in 2019, and was married to actor Vincent Cassel, 56, from 1999 to 2013 – with whom she has daughters Deva, 18, and 13-year-old Leonie.