Sam Asghari 'living in luxury apartment costing up to $65k a month in rent after Britney Spears split'
After he filed for divorce from the singer following only 14 months of marriage, Sam Asghari is said to be living in one of LA's most luxurious apartment blocks, where rentals go for up to $65,000 a month.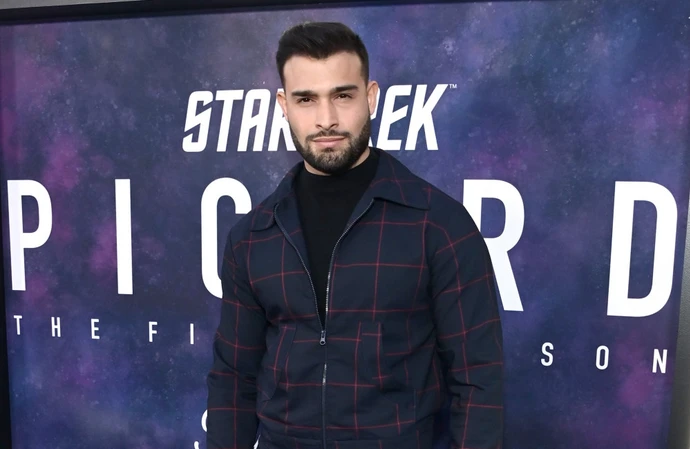 Sam Asghari is thought to be living in a luxury apartment costing up to $65,000 a month in rent following his split from Britney Spears.
The personal trainer-turned actor, 29, filed for divorce from the 'Toxic' singer on 16 August, citing irreconcilable differences, and is said to have moved from the LA mansion they shared into the pricey Ten Thousand building in the city.
It is on the border of Beverly Hills and Century City and the 283-unit, 40-story building offers rents ranging from $10,000 to $65,000 per month.
A source told Page Six about how he has apparently already started making friends with his neighbours in the building: "He's been friendly with the residents, and has been with his sister a lot."
It includes amenities like a full bar for happy hours, Rolls-Royce valet service, a one-acre private park, a lap pool, views of the Pacific, as well as on-call doctors to administer services such as Botox.
Demi Lovato has reportedly called the place home, while Los Angeles Magazine once called the property "the hottest apartment building in LA".
There has been speculation Sam could miss out on a multi-million dollar payday from his divorce from Britney due to an alleged loophole in their prenup.
He is said to have agreed at the start of their 2022 marriage to get $1 million for every two years of their marriage.
But Us Weekly reported he is now set to lose out on the cash as they were only hitched for 14 months before he filed for divorce.
But sources have told TMZ even though the prenup prevents Sam from receiving any spousal support, he could receive a bumper one-off cheque from Britney to prevent him from sharing any "embarrassing" information about their marriage.
Us Weekly added Sam's prenup agreement money was capped at $10 million after 15 years.
An insider insisted in a chat with Page Six Sam is not after Britney's cash, saying: "He admitted publicly he is not fighting (their prenup agreement.) This will be resolved quietly and professionally and soon. That's it."
Us Weekly also claimed the model waived any claims to Spears' music catalogue in their prenup, and alleged his name is not on the deed of their shared home in Thousand Oaks, California, where they got hitched.
TMZ is also reporting he will get "nothing" but his gifts from the Grammy winner in their divorce.