Britney Spears 'living with brother as she builds support system in wake of divorce'
After he stuck with her during her conservatorship battle, Britney Spears' brother Bryan has reportedly moved in with her as part of a support network the singer has developed since actor Sam Asghari filed for divorce from her after only 14 months of marriage.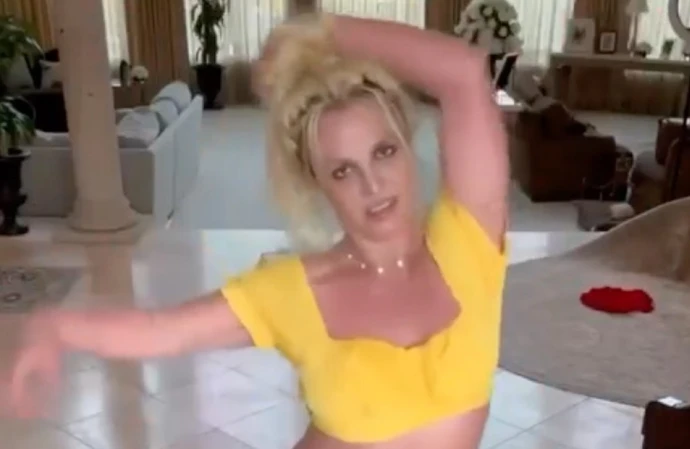 Britney Spears is reportedly living with her brother amid her shock divorce.
The 'Baby One More Time' singer, 41, is said to have stayed close to her older sibling Bryan throughout her long-running battle to free herself from her family's controversial conservatorship over her life and $60 million, which was legally ended in April, and he is now understood to have temporarily moved in with her in the Los Angeles mansion she shared with her estranged husband Sam Asghari, 29.
A source told Page Six: "He's been staying over and helping her alongside a therapist."
The insider added Bryan's presence "a great thing for all of" Britney's family.
Page Six previously reported Britney had been feeling "isolated" at her mansion in Thousand Oaks, California, as Sam would allegedly disappear for months on end to work on acting projects before he ended their 14-month marriage.
Britney briefly reunited with her mother Lynne Spears, 68, in May, but sources told the outlet there is "still a lot of hurt there" and they "haven't quite reconciled".
Bryan only publicly spoke once about his sister's conservatorship, admitting on a podcast in July 2020 that "having someone constantly tell you to do something has got to be frustrating".
When Britney married Asghari in June 2022, reports surfaced that she had invited Bryan.
His girlfriend Amber Lynn Conklin later claimed they were unable to attend due to a prior commitment.
But Britney then denied on her Instagram her brother had made the guest list, telling him: "You hurt me and you know it."
Insiders have told Page Six she and Sam had been "living separately for months.
One said: "Britney wanted a fairytale and she didn't get it. She felt that Sam's love was not unconditional.
"Of course she feels let down…anyone would when your partner is not providing for you in the way you feel you need to be provided for.
"But he was not super present, You only have to ask, 'Where was he when Britney was filming all her Instagram videos?'
"He would just disappear for months to go filming and she would be left all alone. There were times when he would just get up and go."