'I wanted to give up...' Keke Palmer reveals 'difficult' breastfeeding struggle
'Nope' actress Keke Palmer admits she "wanted to give up at so many points" while breastfeeding six-month old baby boy Leo.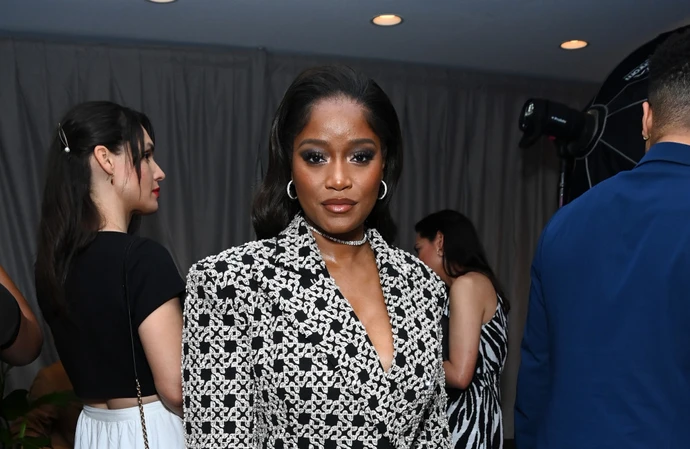 Keke Palmer "wanted to give up" during her "difficult" breastfeeding journey.
The 29-year-old actress - who welcomed son Leo into the world in February 2023 with partner Darius Jackson - has candidly opened up about one part of motherhood she has struggled with.
She told Essence magazine's Fashion Issue: "I think my breastfeeding journey was also very empowering because it was so difficult.
"And I wanted to give up at so many different points, but I just kept pushing myself and kept trying to figure it out."
The 'Nope' star reflected on the way her baby boy has inspired her to keep pushing on through any challenges.
She explained: "The relationship I had with my son during that process empowered me to get back up and do things for myself again. "In the midst of trying to work out and do things that I wasn't sure I was going to be able to do — like going to the Met Gala — I was able to say, 'You know what, I'm gonna get out there and experience everything again, and I'm still gonna be there for my boy.' "
She noted that being there and breastfeeding to provide for Leo helped inspire her in a big way.
She added: "That kind of resolve built so much confidence and so much strength in me. I just got this overwhelming sense that I can do anything."
Last month, Keke revealed she is amazed by the "deep confidence" she's developed since welcoming her little boy into the world.
Speaking on stage during her 'Big Boss: Empowering Yourself to Create the Life you Want' event in Washington DC, she said: "I never would have imagined that my son would have given me such a deep confidence and empowerment to just really be like, 'Yo, we about to do this.'
"And it made me feel so strong because after having a baby you are kind of beat down a little bit.
"But with the love that I feel at home I just say, 'girl, we about to make this work.' It transformed me into someone else."