Off the hook! Britney Spears' ex Kevin Federline has $15k lawsuit over kids' school bills dismissed
After moving the two boys he has with Britney Spears to Hawaii, her ex Kevin Federline has had a lawsuit against him dismissed over an alleged unpaid bill of $15,000 for the daughters he shares with wife Victoria Prince.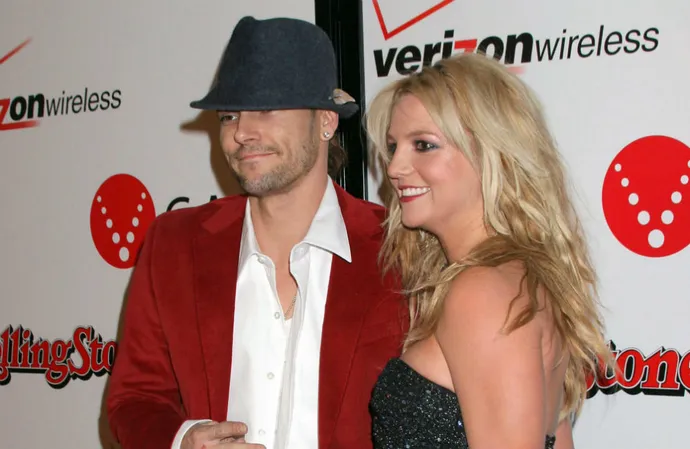 Britney Spears' ex Kevin Federline has had a lawsuit against him dismissed over an alleged unpaid bill of $15,000 for his two daughters' private school fees.
The 'Toxic' singer, 41, who is in the midst of a shock divorce from her third husband Sam Asghari, 29, had boys Sean Preston, 17, and Jayden James, 16, with the 45-year-old DJ – who also has girls Jordan, 12, and Peyton, nine, with his wife Victoria Prince, 40.
Kevin and Victoria were sued by West Valley Christian School on 9 May for "failing to pay for services which had been provided on credit at their special instance and request" for the girls' education.
But attorney Ron Chow, representing the school, filed a request for dismissal in Los Angeles Superior Court last Wednesday (16.08.23) – coincidentally the same day Britney's husband Sam filed for divorce from her.
Page Six, which obtained the filing, said it is unclear why the college-preparatory school dropped its civil suit.
But it added the court docket shows the decision was made "with prejudice," meaning it cannot refile the same claim.
The court also reportedly vacated a non-jury trial that had been scheduled for 5 November next year.
Documents obtained by Page Six do not disclose whether Federline and his wife, Victoria Prince, paid their alleged outstanding balance of $15,593 for the education of their two daughters.
The school said when it sued Kevin and Victoria in a filing lodged at the Superior Court of California in the County of Los Angeles it had demanded the money out of court, but the couple allegedly "failed and refused … to pay all or any part of the remaining balance due".
Kevin and his wife moved to Hawaii on 1 August with their girls and the two boys he had with Britney.
The DJ was married to the 'Baby One More Time' singer from October 2004 to July 2007, and is also the father of daughter Kori, 21, and son Kaleb, 19, with his actress ex-fiancée Shar Jackson, 46.
Britney is said to have given her blessing to her boys' move to Hawaii and is said to have spoken to them before they left, following reports they had been estranged for more than a year.