Whitney Port blasts body-shaming trolls: 'My husband will come for you!'
After admitting she didn't look "healthy", Whitney Port has slammed trolls for attacking her bikini body while she enjoys a family holiday – warning them they will have to face her husband's wrath.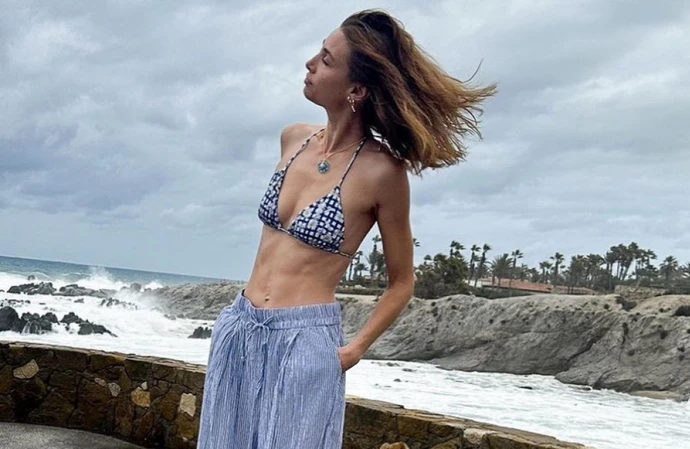 Whitney Port has slammed trolls' attacks on her bikini body.
'The Hills' TV personality, 38, was targeted after sharing pictures of herself enjoying a cocktail and ice cream on a family holiday, following her admissions she doesn't look "healthy" and had "no idea" she weighed "as little" as she did until she stepped on a scale.
She warned trolls about how they would have to answer to her husband Tim Rosenman, 46: "I, of course, appreciate any concern over my health but just a friendly reminder to hold yourself back from making snarky comments about someone's weight, cause Timmy will come for you!"
She added she was "just kidding" about her husband, but added: "But for real, I'm super down with constructive criticism, but be careful how harsh, unfounded or mean-spirited your words can be."
The former reality TV star, who has son Sonny, six, with Tim, also denied posting bikini photos while on her break to Cabo with her family as so-called "body checks" – which involves someone repeatedly seeking information on the size and shape of their physique.
She added in an Instagram Story post: "I didn't even know what that meant until someone wrote it on one of my posts!… I'm on a beach vacation. In a bathing suit. Warning: some pictures and videos might show my body."
Whitney added she is a "busy mom who needs to take better care of" herself, but insisted she is "on it" and branded fans' worries about her health as "blown a bit out of proportion".
But she did admit earlier in August she thinks she has "a type of disordered eating".
She added it was part of her "lazy" and "picky" habits, and said: "That's not OK, that's not healthy. I'm obviously not giving my body the nutrients it needs."