Queen Camilla's 'first love' dead aged 77: 'I had the best and most fun partner you could possibly wish for!'
The man described as Queen Camilla's "first love", Kevin Burke, has died aged 77, after fondly remembering her as his party partner in the swinging Sixties.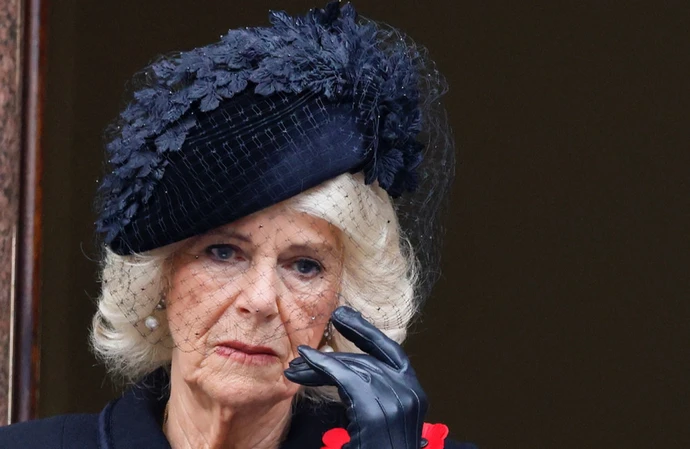 Queen Camilla's "first love" has died aged 77.
The monarch, 76, who was crowned in May alongside her husband King Charles, 75, is thought to have met Kevin Burke when she was known as Milla Shand, when he was 19, and the Daily Mail is reporting he was the first man she loved.
The newspaper said on Monday (21.08.23) he died earlier this month, with the family asking for donations to be made to the British Heart Foundation.
Kevin was the son of Sir Aubrey Burke – deputy chairman of the aircraft manufacturer Hawker Siddeley – and the Mail said he and Camilla met shortly after her coming out party in Knightsbridge in 1965.
The newspaper described her as a "fun-loving debutante" when she met Kevin and said he was among a "slew of male admirers from the high society soirees that she would frequent".
Kevin's funeral is reportedly set to take place in September.
The Mail added he and Camilla enjoyed a "whirlwind of glittering soirees against the backdrop of the swinging Sixties" when she was aged 17 and the "life of the party".
It said their affair was short-lived and highlighted how Mr Burke spoke fondly of his former flame in Jessica Jayne's biography 'The Duchess of Cornwall: Camilla's Story and Secrets', which was published in 2012.
He said in the book about his days partying with Camilla: "Every night we had two or three cocktail parties to go to and a dance and a couple of dances to choose from at weekends in the country.
"It was the best fun, and I had the best and most fun partner you could possibly wish for.
"Camilla was immensely popular and although she wasn't a beauty, she was attractive and sexy."
But Camilla is said to have moved on from Mr Burke and left him heartbroken.
He added in Jessica's biography of the now-Queen: "I remained with Camilla all that year. I suppose we were in love and then she ditched me. "Why? Well, the short answer is that she was having a ball in London.
Camilla went on to marry her first husband, the former army officer Andrew Parker Bowles, now 83, in 1973 with whom she had two children – food critic Tom, 48, and 45-year-old art curator Laura – before they divorced in 1995 and she married Charles in 2005.
Mr Burke settled down aged 42, with his first marriage to advertising executive Peta Baker lasting 14 years until 2001, before he wed recruitment consultant Luisa Fairey, with whom he became a father for the first time at 58.
He is survived by his son Max.