'Margarita Munchies!' Whitney Port reassures fans she's enjoying calorie-packed food and drinks
After fans shared their worries about her skinny frame, Whitney Port has reassured them she is enjoying calorie-packed food and drinks.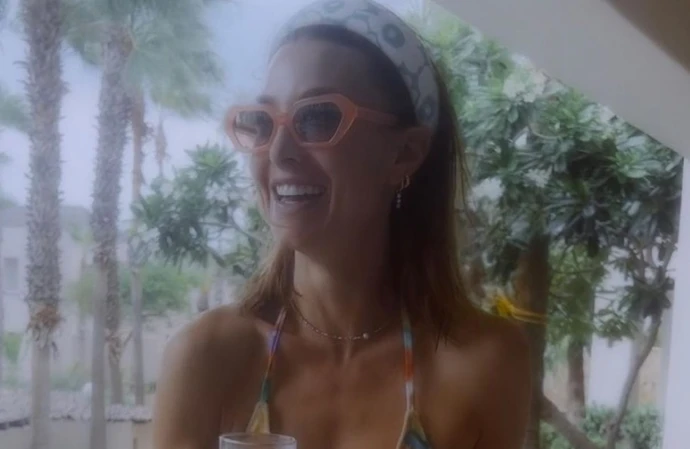 Whitney Port has reassured fans she is enjoying calorie-packed food and drinks amid the ongoing controversy over her weight loss.
'The Hills' TV personality, 38, has been sharing pictures of a family holiday after she admitted she doesn't look "healthy" and said she had "no idea" she weighed "as little" as she did until she stepped on a scale.
She shared images of herself holding a cocktail on a spa break with her husband and son and captioned a carousel of images: "Margarita Munchies."
Whitney added snaps of a bowl of chocolate and sprinkle-covered ice cream to her latest upload, and one of her most recent posts included a snap of a bowl of noodles.
She told in July how her husband Tim Rosenman, 46, who she married in 2015 and with whom she has son Sonny, six, had told her he was worried she is "too thin" while highlighting how her fans were talking online about her skinny frame – which she admitted is partly down to her unhealthy approach to eating.
She told fans about how stepping on a scale was an "eye-opener" on her 'With Whit' podcast: "Once you see the numbers, the numbers can't lie."
Whitney added: "In my head, I didn't think it was as big of a deal as it actually was, and I still don't really.
"But I do think I'm clearly not eating enough and that how I look right now does not look healthy. It's not how I want to look.
"I complain a lot about my lack of energy.
"Part of that stems from not giving myself what it actually needs."
The ex-reality TV star asked her fans not to "worry" as she is planning to "eat thoughtfully" and "put the right things in (her) body," as well as "work out in a way that will build muscle".
She vowed: "I'm on it, guys… I don't think it's as big of an issue as it may seem."
Whitney said in an Instagram Story post on July she wanted to address her weight, adding: "Timmy brought it to my attention, as a good husband should, and said it's not just something strangers are spewing.
"He has been worried about me.
"I had to think about it and try to figure out what has been happening because it's not something I'm consciously thinking about."
Whitney added in her lengthy post that when she weighed herself it "hit" her she has been setting an "unhealthy example."
She said: "I eat to live, not the other way around… I always feel hungry but I just don't know what to eat. It's not how I want to look or feel though."
Whitney added she's "too lazy to make feeding (herself) a priority," adding: "I'm too picky when it comes to taste and quality. Both are unacceptable."