Britney Spears 'left alone for months before Sam Asghari filed for divorce'
After their split was made official last week, sources say Britney Spears had been left alone for months on end before her husband Sam Asghari filed for divorce.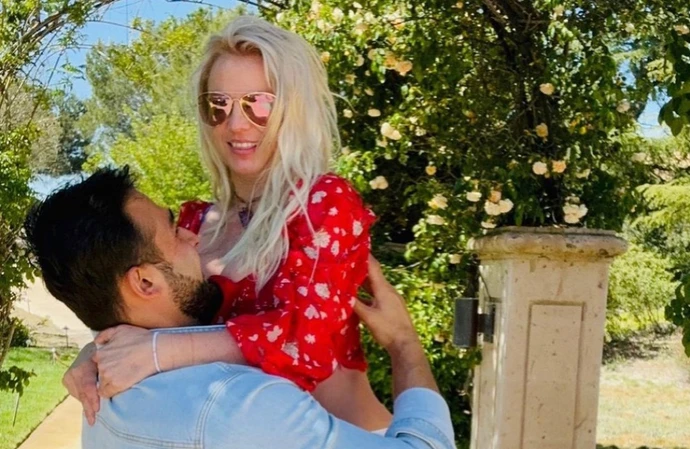 Britney Spears was reportedly left alone for months before her husband Sam Asghari filed for divorce.
The 41-year-old 'Toxic' singer's marriage to the personal trainer-turned actor, 29, officially collapsed on 16 August when Sam filed a petition for their separation, citing "irreconcilable differences".
But insiders have told Page Six had been "living separately" from Britney "for months" at a time when he was away filming, explaining why he rarely seemed present while she posted a stream of Instagram videos during their time together.
One source told the outlet: "Britney wanted a fairytale and she didn't get it. She felt that Sam's love was not unconditional.
"Of course she feels let down…anyone would when your partner is not providing for you in the way you feel you need to be provided for.
"But he was not super present, You only have to ask, 'Where was he when Britney was filming all her Instagram videos?'
"He would just disappear for months to go filming and she would be left all alone. There were times when he would just get up and go."
News of the couple's split has sparked stories including claims Sam split from Britney as her behaviour grew so erratic she would hurl knives at the walls of their LA mansion.
Sam is also said to be missing out on a multi-million dollar payday as he filed for divorce after only 14 months of marriage, when the pre-nup he signed with Britney stated he would get a $1 million payout in the event of their split – but only for every two years they were married.
Reports he had left Britney alone for months on end come after he was said to have stopped wearing his wedding ring since the end of July.
He seemingly dropped a major clue that his marriage to Britney was on the rocks by posting an Instagram slideshow showing him without the ring in the weeks leading up to their split.
Britney previously sparked talk her marriage to Sam – who she wed in June 2022 – by also not wearing her wedding ring for months.
In March, the pop icon went on holiday with her long-time friend and manager, Cade Hudson, without her husband.
Paparazzi pictures of the break and of Sam taken at the time show both Britney and him were in separate locations without their wedding rings.
Sam's representative Brandon Cohen insisted at the time there was no trouble in the marriage, saying his client had removed his ring as he was "filming a movie."
A few days later, Britney was seen again on her solo holiday without her ring.