'The 10 years I knew her were magic!' Kristin Chenoweth announces death of biological mother
'Wicked' star Kristin Chenoweth has announced the death of her biological mother, more than a decade after she met her for the first time.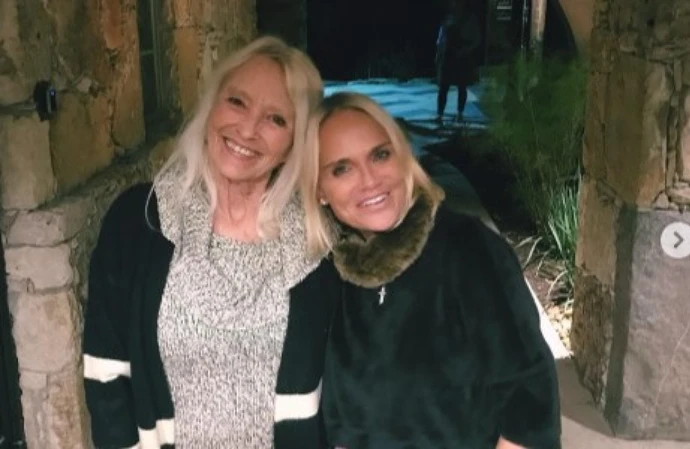 Kristin Chenoweth's biological mother has died.
The 55-year-old Broadway star was adopted by Junie and Jerry Chenoweth when she was just five days old and did not meet her birth mother Lynn until 2012 but took to social media on Saturday (19.08.23) to share the news that she had passed away.
She wrote on Instagram: "The angel that brought me into this world has passed. Her name is Lynn. Aka Mamalynn. The ten plus years I knew her were magic. So many things became clear to me about myself when I met her and came to really know her. Those of us who knew her loved her light. Her love of music and all things artistic. An artist herself!
The mother of beautiful Jennifer and darling Chris. Man she loved her kids!"
The 'Schmigadoon!' star - who is best known for having originated the role of Glinda in the smash-hit musical 'Wicked' - went on to pay tribute to her mother and ZZ Top rocker dad Billy Ethridge for passing on her love of music as she shared that both she and Lynn "prayed" for each other in the years before they met.
She added: "In her belly, I became fans of Stevie Ray and Jimmie Vaughan, Doyle Bramhall, Jimi Hendrix, and, of course, Billy Ethridge - my bio dad. The two of them gave me the innate artistic ability I have today.
"Mamalynn prayed for me every year on my birthday, hoping I was having the most perfect life, which of course, I was.
"I snuck away and prayed for her too, wishing that someday I would be allowed tell her "thank you." Which I did on 12/12/12. A beautiful day! We didn't leave anything unsaid in the end. I will miss her till the end of my days. But then, I will fly into the sky, where she will be waiting to greet me, and she will say, "start singing Babygirl!"
And I will.
RIP Mamalynn "
Kristin previously explained that her adoption was never a secret when she was growing up and that her adoptive parents - who both worked as engineers - always explained to her that Lynn had given her up in the hopes that she would have a better life with another couple.
Speaking on 'Today', she said: "It was never a surprise. They always said 'The lady that had you in her belly could not take care of you the way she wanted to, and she loved you so much. This is what my mom said, 'She gave you life, but we get to give you a life.'"