Darius Jackson speaks out on rumours he and Keke Palmer have split
Darius Jackson has seemingly slammed rumours that he has split up with Keke Palmer following their social media spat over her revealing outfit.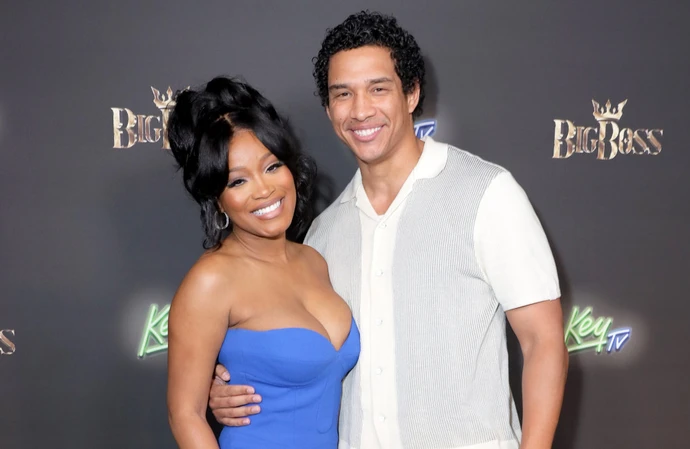 Darius Jackson has seemingly slammed rumours that he has split up with Keke Palmer.
The 28-year-old footballer has been in a relationship with 'Nope' actress Keke, also 29, since 2021 and the pair welcomed Leo earlier this year but after reports surfaced that the pair had gone their separate ways, Darius took to social media to claim he had "not spoken" to anyone in media regarding such an issue.
He wrote on X: "I haven't spoken to anyone about anything or gave permission to anyone to speak for me.. So all these sites and post about me making any type of statement is false.."
He shared the statement alongside a clip from the 1994 film 'Forrest Gump', in which the title character - played by Tom Hanks - utters the words "And that's all I have to say about that", before turning off replies to his post on the social media app formerly known as Twitter.
The former Nickelodeon star is yet to speak out on the reports but on Wednesday (16.08.23), it was reported that the couple were no more.
A source told People: "He's moved on!"
Just hours before the comment, Keke and Darius were thought to have been involved in a social media spat when he criticised the revealing outfit she wore whilst being serenaded by Usher at a concert.
He quoted the post and wrote: "It's the outfit tho.. you a mom"(sic)
In a second tweet, the NFL star stood by his words as he claimed that he did not want Keke to be "pleasing others" with her revealing outfit and claimed he had "standards and morals" to uphold.
He wrote: "We live in a generation where a man of the family doesn't want the wife and mother to his kids to showcase booty cheeks to please others and he gets told how much of a hater he is. This is my family my representation. I have standards and morals to what I believe. I rest my case."