Ioan Gruffudd wins major court victory in bitter custody battle with estranged wife Alice Evans over their two daughters
As the fallout from their split grows increasingly bitter, Ioan Gruffudd has won a major court victory in his fight with estranged wife Alice Evans over custody of their daughters.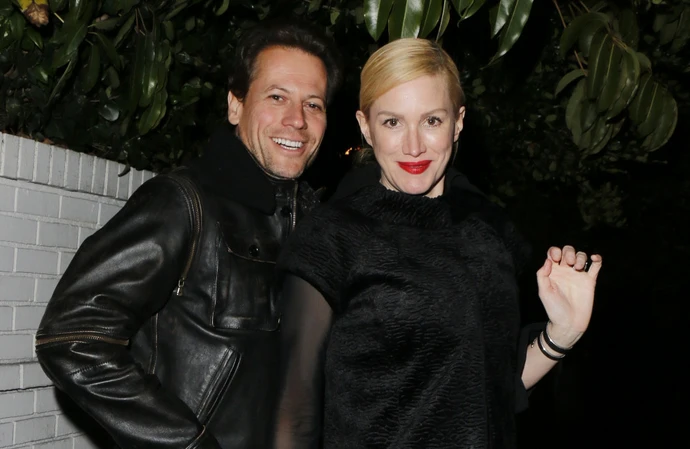 Ioan Gruffudd has won a major court victory in his increasingly acrimonious battle with estranged wife Alice Evans over custody of their daughters.
The 'Liar' actor, 49, has been tied up in a legal wrangle with 55-year-old Alice over their girls Ella, 13, and her sister Elsie, nine, and a judge in Los Angeles has now granted Ioan's demand for the appointment of a child psychologist to assess the case.
Alice had slammed her ex-husband's request for what she called the "child custody evaluator", but on Thursday (17.08.23) judge Josh Freeman Stinn said: "The petitioner's (Ioan's) request for the appointment of a child custody evaluator is granted."
Neither Ioan nor Alice attended the hearing where the judge made the ruling.
It comes after Ioan branded Alice a "child abuser".
Court documents filed in Los Angeles obtained by the Daily Mail showed the actor said: "Alice has continued to inflict serious emotional harm on Ella and Elsie by her statements and by interfering in my relationship with them.
"Alice has verbally abused and undermined me in front of the girls throughout their lives.
"Since January 2021, Alice has also encouraged and instructed them not to see me or communicate with me.
"She has made thousands of threatening and abusive communications to me and about me."
Ioan obtained a restraining order in August 2022 against Alice after he walked out on her after a 14-year marriage before he moved in with his current girlfriend Bianca Wallace, 29.
He is now claiming Alice has "violated the restraining order repeatedly and continues to do so to this day".
It emerged in July their daughter Ella has files a restraining order against him, which he now blames on Alice, and he has accused her of stopping their girls attending counselling.
He added in the new court filing: "Although there is an order for the girls to attend therapy, Alice has repeatedly either refused to bring the girls or interfered with my bringing the girls to therapy.
"Since separation, the girls have missed more therapy session than they have attended and they have had multiple therapists.
"I believe Alice's actions are child abuse and I am gravely concerned for our children."
Alice has denied abusing or harming her daughters and claimed in court documents Ioan has "not seen, complied with, nor called the children for 11 weeks".
She added: "I do not agree to have the children and ourselves be subjected to a prolonged and expensive child custody evaluation if it's based on the speculation and conjecture of the petitioner's suspicions.
"Petitioner says he believes the kids are suffering serious emotional harm but show no proof of any symptoms experienced by our girls to support those accusations.
"Petitioner has his visitation schedule and has the ability to freely call the kids but has for whatever reason not done so.
"Given his silence and lack of effort to have a relationship with the children, I do not believe petitioner has shown a need or urgency for appointment of a child custody evaluator."