Kellie Pickler endured 'darkest time' of her life after husband's suicide
Country singer Kellie Pickler has revealed she went through the 'darkest time' of her life after the suicide of her husband Kyle Jacobs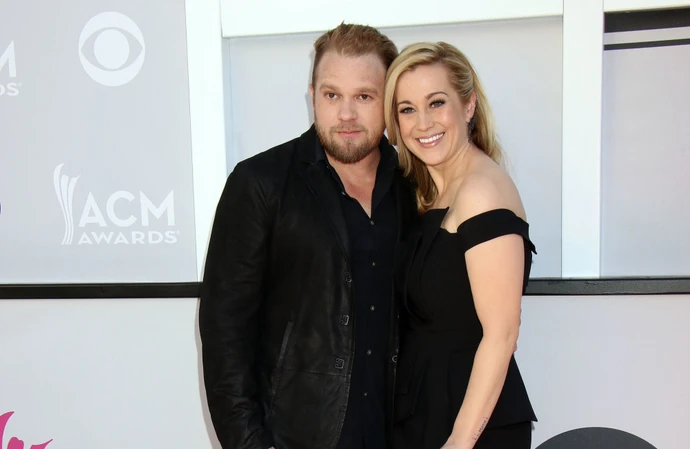 Kellie Pickler endured the "darkest time" of her life after the suicide of her husband Kyle Jacobs.
The country singer's songwriter partner was found dead at their home in Nashville, Tennessee on February 18 and an autopsy report later confirmed the city police department's conclusion that he died from a "self-inflicted gunshot wound".
Now Kellie has spoken out about the tragedy and thanked her loved ones and her fans for all their support during such a difficult time. In a statement given to PEOPLE, she shared: "One of the most beautiful lessons my husband taught me was in a moment of a crisis, if you don't know what to do, 'do nothing, just be still. I have chosen to heed his advice.
"Thank you to my family, friends, and supporters, for the countless letters, calls, and messages that you have sent my way. It has truly touched my soul and it's helping me get through the darkest time in my life. As many of you have told me, you are all in my prayers."
The 37-year-old singer went on to confirm she's planning to hold a memorial service in Kyle's honour in the autumn, adding: "I am planning an intimate memorial for my husband, which will happen later this fall, that is what Kyle would have wanted."
Back in February, Kellie called the police after she was unable to locate Kyle and found she was unable to open the door to a room in her house. The Nashville police department later confirmed in a statement they had found Kyle "deceased from an apparent self-inflicted gunshot wound." They added: "His death is being investigated as an apparent suicide."
Just a day before his death, Kyle - who wrote 'More Than A Memory' for Garth Brooks and 'Still' for Tim McGraw - celebrated the success of Lee Brice's 'Hey World' being certified platinum.
He wrote on Instagram: "Platinum?! SWEEEET!!! An amazing crew of incredibly talented peeps put this one together … Deeply honoured to be a creative part of it … Thank you Jesus!!! (sic)"
During his career, Kyle worked with the likes of Kelly Clarkson, Josh Kelley, Randy Travis and Scott McCreery and won a CMA Award, an ACM Award and was nominated for a Grammy Award. He and Kellie married in a surprise ceremony on 1 January 2011, six months after getting engaged on a beach in Florida after two years together. Kellie - who shot to fame on 'American Idol' - previously said of the proposal: "It was the most spiritual moment. We would've gotten married that night had there been a preacher walking by!"