Sam Asghari breaks silence on split from Britney Spears
Sam Asghari has taken to social media to discuss his split from Britney Spears.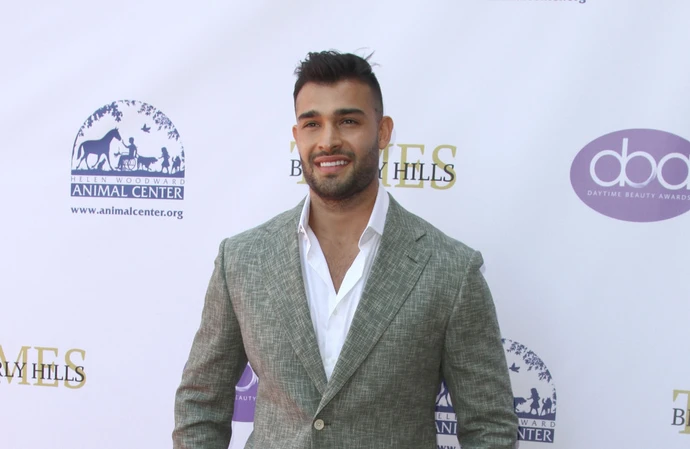 Sam Asghari has "decided to end" his marriage to Britney Spears.
The 29-year-old model has taken to social media to confirm that he's seeking a divorce from the chart-topping pop star.
Sam wrote on his Instagram Stories: "AFTER 6 YEARS OF LOVE AND COMMITMENT TO EACH OTHER MY WIFE AND I HAVE DECIDED TO END OUR JOURNEY TOGETHER. WE WILL HOLD ONTO THE LOVE AND RESPECT WE HAVE FOR EACH OTHER AND I WISH HER THE BEST ALWAYS. (sic)"
Sam - who married Britney last year - added: "S*** HAPPENS (sic)"
In his divorce filing - which has been seen by PEOPLE - Sam confirmed that the celebrity duo separated on July 28.
Sam also cited irreconcilable differences as the reason for the split.
What's more, the model is requesting spousal support from the 41-year-old pop star and that she pay the legal fees.
Sam and Britney actually met on the set of her 'Slumber Party' music video back in 2016.
However, Sam nearly spurned the opportunity to meet the award-winning pop star.
Sam - who also starred in Fifth Harmony's 'Work from Home' video - previously told Forbes: "I was already known on a music video, so I didn't want to do another music video because of that.
"I wanted to do TV, I wanted to do film. My acting strategy was kind of to go away from music videos. I didn't want to do more and be known as a music video actor, but a good friend of mine was working on a project and they referred me to the team that was picking out the leading role for 'Slumber Party'.
"My girlfriend now at the time, personally she picked my picture and she wanted me to be cast in the music video. My friend called me and said, 'I need you to be on it. Trust me, you want to show up.' I didn't know who was shooting. It was a secret project.
"So I showed up because of my friend. I showed up and everything just kicked off from there."