Pamela Anderson's fresh-faced look is 'freeing'
Pamela Anderson has revealed that she loves her fresh-faced appearance.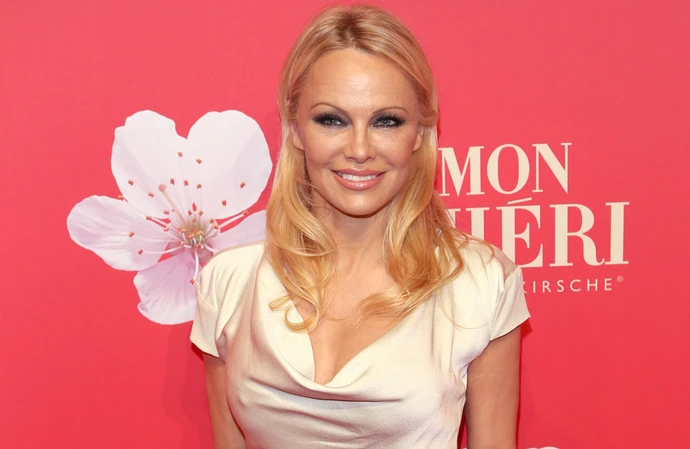 Pamela Anderson has relished going against the "grain" with her fresh-faced look.
The 56-year-old actress has embraced a fresh-faced beauty style in recent years, and Pamela has found it to be really "freeing".
Speaking to ELLE about her style, Pamela explained: "I think we all start looking a little funny when we get older. And I'm kind of laughing at myself when I look at the mirror. I go, 'Wow, this is really ... what's happening to me?' It's a journey."
Despite this, Pamela admitted to being in a "good place" at the moment.
The 'Baywatch' star - who became a global sex symbol in the 90s - shared: "I feel rooted for. I feel good. I'm in a good place."
Earlier this year, meanwhile, Pamela hit out at the makers of 'Pam and Tommy'.
The biographical drama series explored Pamela's whirlwind romance with music star Tommy Lee, and the actress admitted to being frustrated by the Hulu show.
Speaking to the Guardian newspaper, Pamela asked: "How are they allowed to do that?"
Lily James played Pamela in the show, but the blonde beauty doesn't blame the British actress for agreeing to star in the series.
Pamela - who was married to Tommy between 1995 and 1998 - said: "I heard she'd been nominated for an Emmy, but maybe that was a joke.
"It's not her fault; it's a job. But whoever created it - well, it just feels like something else stolen."
Lily, 34, underwent a dramatic transformation in order to play Pamela in the TV series.
The actress would spend up to four hours a day getting her hair and make-up done - but she still relished the experience.
Lily shared: "That's what's so cool about being an actor, is you get to do these polar opposites. Like I had brown frizzy hair and no make-up [in 'Yesterday'], and then all of a sudden I'm transformed after four hours of this incredible hair and make-up team.
"It was great, I'm so lucky. It's like playing make-believe the whole time."