Communication is key to a happy marriage, says Kevin Jonas
Pop star Kevin Jonas believes communication is key to a happy marriage.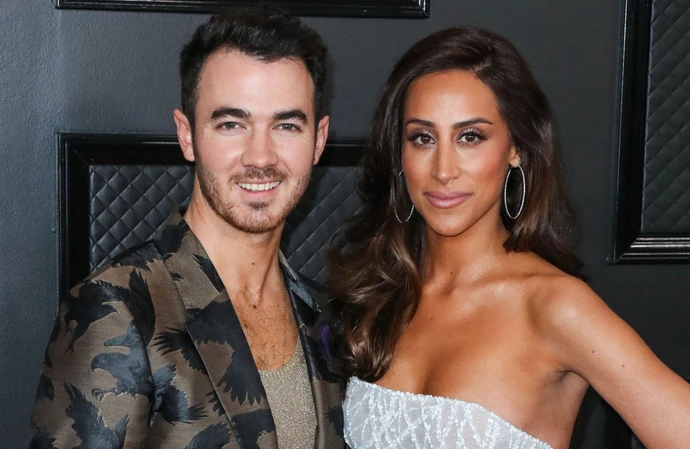 Kevin Jonas thinks communication has been the key to his marriage.
The 35-year-old pop star has been married to Danielle Jonas since 2009, and he's revealed that good communication has been the foundation of their romance.
Kevin told E! News: "Just being present when we're together [is key].
"We communicate a lot. We talk a lot on the phone. Honestly, I know it sounds weird, but it's not that hard when you're with your best friend."
Despite this, Kevin acknowledged that married life isn't always easy.
He explained: "Yes, marriage is difficult. There are times where it's hard, and you gotta work through that. But like, it's also, like, not that tough."
The loved-up duo met each back in 2007, and Danielle, 36, feels that they've grown together over the years.
She said: "We really grew together. We got married really young, but we didn't grow separately. We grew together."
Kevin previously revealed that the couple always make time for a "date night".
The pop star explained that he always finds time for his wife, even while he's on tour.
Speaking to PEOPLE, Kevin shared: "She'll come out and spend one special night in one city with me on tour.
"We'll have dinner before the show, either just us or with some friends we haven't seen. It's just a way for us to connect even though I'm away, and then we're back into our regular rhythm."
The couple also love spending quality time together away from the spotlight.
Kevin - who shot to fame alongside his siblings Nick and Joe in The Jonas Brothers - said: "We really try to even just sit down on the couch together. Honestly, some of our favourite times are when we sit on the couch and watch a show that we haven't watched in a while together."