Raquel Leviss felt 'betrayed' by Tom Sandoval
Raquel Leviss has hit out at Tom Sandoval, accusing him of betraying her trust.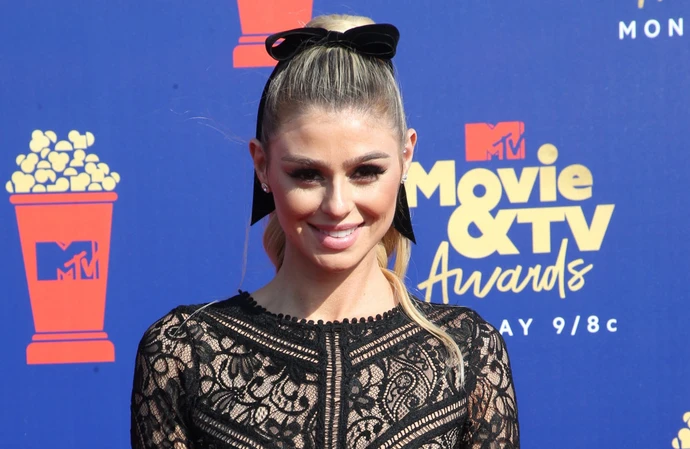 Raquel Leviss felt "very betrayed" by Tom Sandoval amid the 'Vanderpump Rules' cheating scandal.
The 28-year-old star has revealed that she lost all of her trust in Tom after his then-girlfriend, Ariana Madix, discovered an X-rated video of Raquel on his phone.
During an interview on the 'Just B With Bethenny Frankel' podcast, Raquel was asked: "How did you feel knowing someone you thought you were in love with recorded you and then it ends up with a cast of a TV show?"
Raquel then replied: "I felt very betrayed. I felt like I couldn't trust this person.
"I felt like my privacy didn't matter to him and he didn't really give a good excuse besides he wanted me to see it later on to see how beautiful I was. But if he would have asked for permission, I would have said no."
Earlier this year, Raquel took to social media to apologise after news of the affair emerged.
The reality star wrote on Instagram at the time: "I want to apologize for my actions and my choices foremost to Ariana, and to my friends and the fans so invested in our relationships. There is no excuse, I am not a victim and I must own my actions and I deeply regret hurting Ariana. (sic)"
Raquel also promised to reflect on her mistakes.
She said: "I am reflecting on my choices, speaking to a counselor and I am learning things about myself such as my patterns of codependency and addiction to being and feeling loved. I have sought emotional validation through intimate connections that are not healthy without regard for my own well-being, sometimes negatively affecting others and often prioritizing the intimate connection over my friendships. I am taking steps to understand my behavior and make healthier choices. (sic)"