'I feel free': Doja Cat not mourning the loss of 180,000 Instagram followers
Doja Cat feels like she has "defeated a large beast" after 180,000 fans stopped following her on Instagram.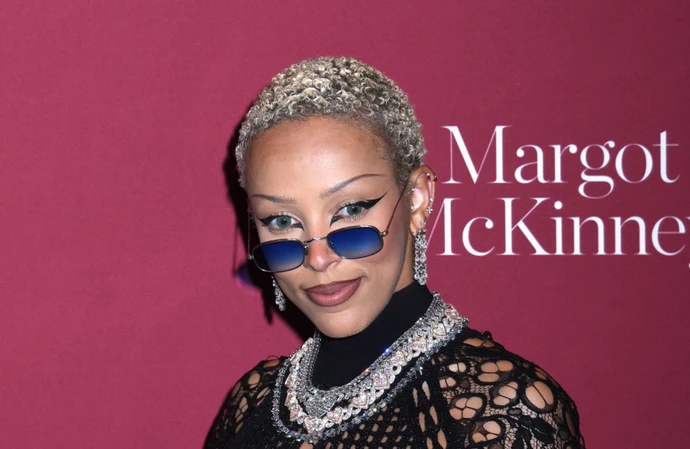 Doja Cat feels "free" after losing almost 200,000 Instagram followers.
The 27-year-old rapper recently experienced a backlash from fans after she criticised her supporters for dubbing themselves "kittenz" but she's not upset after a reported 180,000 removed her from their social media pages as she described the situation as having "defeated a large beast".
She wrote on her Instagram Story: "Seeing all these people unfollow me makes me feel like I've defeated a large beast that's been holding me down for so long and it feels like I can reconnect with the people who really matter and love me for who I am and not for who I was.
"I feel free."
Doja - whose real name is Amala Dlamini - incurred the wrath of her fans with a tweet, when she urged them to find better things to do.
She tweeted last month: "My fans don't get to name themselves s**t. If you call yourself a 'kitten' or f**king 'kittenz' that means you need to get off your phone and get a job and help your parents with the house."
And after a fan account under the handle @thekittenzweb asked her what to change their screenname to, Doja replied: "Just delete the entire account and rethink everything it's not too late."
The 'Say So' hitmaker also insisted she couldn't possibly love her fans because she doesn't "even know" them.
One fan posted: "I wanna hear you say (I do love you guys)."
She replied: "I don't though cuz I don't even know y'all."
Doja then branded another fan a "crazy person".
The supporter had posted: "And we don't know you. but we have supported you through thick and thin. mind you you'd be NOTHING without us. you'd be working at a grocery store making songs on f****** garage band miss high school drop out... (sic)"
The rapper replied: "Nobody forced you idk why you're talking to me like you're my mother b**ch you sound like a crazy person."