Olivia Wilde and Jason Sudeikis ready to move on from 'shameless exploitation' by former nanny
Olivia Wilde and Jason Sudeikis want to move on after a wrongful termination lawsuit from their former nanny was "fully dismissed" but the nanny's lawyer declared she is still ready for a legal fight.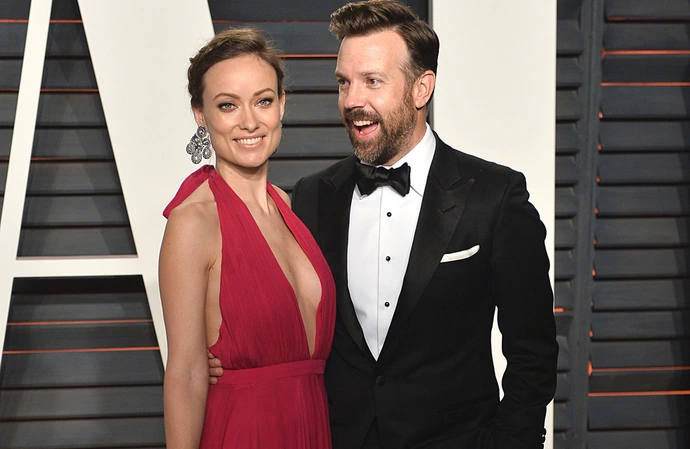 Olivia Wilde and Jason Sudeikis want to move on after a wrongful termination lawsuit from their former nanny was "fully dismissed."
The former couple - who revealed in November 2020 that they had ended their seven-year engagement - were locked in a battle with their ex-nanny Ericka Genaro, over her claims that she was fired by the couple when she requested medical leave.
However, after a judge ruled for the case to be moved to arbitration, Olivia, 39 and Jason, 47, declared it was "fully dismissed".
They added in a statement to RadarOnline: "Both Olivia and Jason are hopeful they can finally close this chapter after what has not only been a selfish grab for financial gain but a shameless exploitation of their trust played out in the media."
Despite their claim that the legal battle is over, Genaro's lawyer Ron Zambrano insisted his client is still ready for a legal fight.
He told DailyMail.com: "We don't agree with the decision, but it is what it is and now we'll litigate it in arbitration and the case goes on. This does not terminate the lawsuit. It merely changes the venue.
"As to the underlying facts, we've got text messages and testimony that she was driven to quit, then was summarily fired anyway. We feel extremely confident in the case so instead of taking this to trial, we'll handle it in arbitration and we're ready to move forward."
Ericka claimed in February the couple fired her after she requested to take a three-day "stress leave" due to their relationship collapsing.
The former nanny claimed that, once Wilde moved out, she suffered increased stress and anxiety due to how much more time she had to spend with their children, Otis, nine and Daisy, six, in her absence.
Legal papers stated: "The pressure of (Ericka) not only being the primary caretaker of the children, but also filling in Wilde's absence for the children, became debilitating."
The nanny worked for the actors from 2018 until 2021, and is suing for punitive damages, attorney's fees and cost of the lawsuit.
Speaking previously about the lawsuit, Olivia and Jason told DailyMail.com: "As parents, it is incredibly upsetting to learn that a former nanny of our two young children would choose to make such false and scurrilous accusations about us publicly.
"Her now 18-month long campaign of harassing us, as well as loved ones, close friends and colleagues, has reached its unfortunate apex. We will continue to focus on raising and protecting our children with the sincere hope that she will now choose to leave our family alone."
Olivia and Jason have claimed she was never actually fired and say she resigned and offered to help them out for an extra five months, saying they also doubled her salary at the end of 2020.
They claimed Genaro threatened to "dish" to the media about her time as their nanny.
Olivia and Jason got engaged in 2013 and announced their split in November 2020, with Olivia going on to date her now-ex Harry Styles, 29.