WWE legend Tammy Sytch 'faces 25 years in prison over charge of DUI causing death'
WWE Hall of Famer Tammy Sytch - best known as Sunny - could be facing jail time after pleading no contest.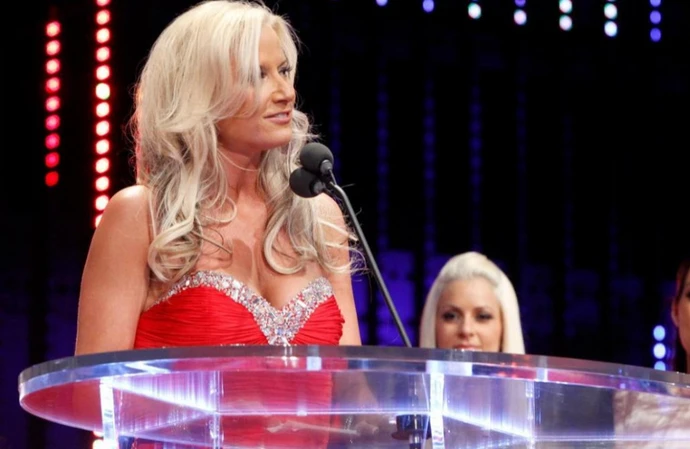 WWE legend Tammy Sytch is reportedly facing 25 years in prison after pleading no contest to a charge of DUI causing death.
The 50-year-old star - who is best known as Sunny and was inducted into the WWE Hall of Fame in 2011 - was first served the charge along with seven others in May 2022 after allegedly killing a 75-year-old man in a drunken car collision two months earlier.
As reported by TMZ, she changed her pleas on Wednesday (16.08.23) in a Volusia County courtroom, having previously pleaded not guilty to all eight charges.
According to court documents, she pleaded no contest to felony DUI causing death.
She is also said to have made the same plea amid a felony charge of driving with license suspended causing death, two misdemeanour charges of DUI with damage to property and four misdemeanour counts of DUI with damage to a person.
Sytch's sentencing hearing is yet to be set but it's thought she could face a maximum sentence of 25 years in prison.
She has been in prison since May 2022 after prosecturs claimed she collided while on the road, smashing her car into the back of another vehicle - which was said to have been stopped at a traffic light at the time - on a road in Florida in March 2022.
Officials assigned to the case alleged that at the time of the incident, Sytch had a blood alcohol content of .08 or higher.
Although she initially received bond in the case, just days later she was sent to prison after prosecutors determined she was too much of a risk to the community.
A judge said at the time: "The defendant is a threat to the community and I do not feel that a monitor would protect the community."
They added: "I do find that the state has met the burden, I am going to grant this motion and we'll be taking you into custody today."
She has been accused of drinking and driving and was arrested at least six times for obstructed use of a vehicle in the past.
In July 2020, she was arrested on charges of eluding a police officer, violating a domestic violence restraining order and operating a vehicle during a second license suspension.
She was released from prison 11 months later, and told WrestleZone.com: "I am happy to be finished with my sentence and I am anxious to start the next chapter of my life. I am healthy and happy and feel great.
"The incident which led to this last incarceration stemmed from some major misunderstandings.
"However I accept responsibility and have used this time to make a better me and put my past mistakes behind me."