Britney's 'estranged husband' Sam Asghari hasn't been wearing wedding ring since end of July!
After news of the pair's rumoured split broke, it has emerged Britney Spear's apparently estranged husband Sam Asghari hasn't been wearing his wedding ring since the end of July.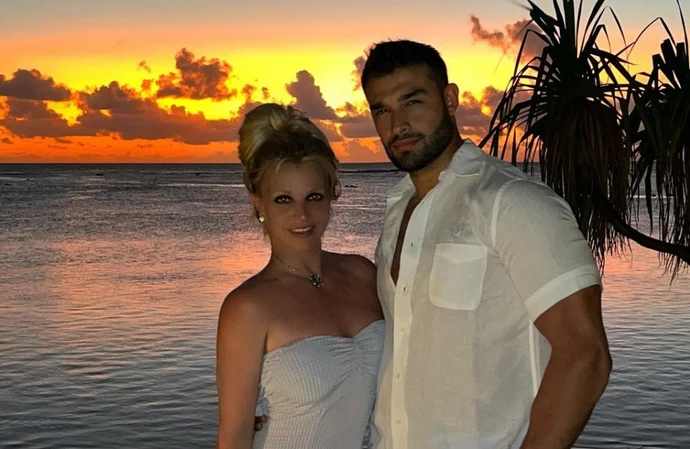 Sam Asghari hasn't been wearing his wedding ring since the end of July.
The budding actor, 29, is said to have split from the 'Toxic' singer, 41, last week after they had a "nuclear" row over allegations she cheated on him – but he hasn't been seen wearing his wedding band for weeks.
He seemingly dropped a major clue that his marriage to Britney Spears was on the rocks by posting an Instagram slideshow showing him without the ring in the weeks leading up to their rumoured split, which was reported on Wednesday (16.08.23) night by TMZ.
The 'Family Business' actor's post came on July 31.
Referring to his mum's recent hospitalisation following an accident, he captioned his series of pictures: "I'm so Grateful for the love and support you guys had during Mama Asghari's recovery after the accident.
"Sending a huge thank you to the amazing medical staff at Cedars-Sinai ER. Moments like these remind us of life's preciousness. Taking a social media break to prioritize what truly matters. See you very soon."
Britney previously sparked talk her marriage to Sam – who she wed in June 2022 – by not wearing her wedding ring for months.
In March, the pop icon went on holiday with her long-time friend and manager, Cade Hudson, without her husband.
Paparazzi pictures of the break and of Sam taken at the time show both Britney and him were in separate locations without their wedding rings.
Sam's representative Brandon Cohen insisted there was no trouble in the marriage, saying his client had removed his ring as he was "filming a movie."
A few days later, Britney was seen again on her solo holiday without her ring.
She posted a video set to Matt Hartke's 'London's Song' from her trip to Puerto Rico – and the same week was seen with a man who was said to be a member of her "security personnel" while at a Starbucks in Dorado, Puerto Rico.
Britney and Sam dated from 2016 before their wedding last year, with the ex-personal trainer standing by her during her battle to free herself from her controversial conservatorship, which was finally terminated in November 2021.