Pharrell is 'collaborating in spirit' with Virgil Abloh
Pharrell Williams has revealed that he was shocked when he was offered an influential role at Louis Vuitton.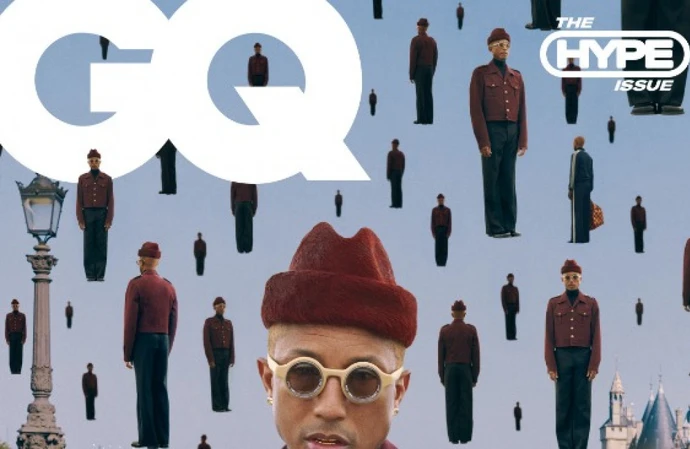 Pharrell Williams feels he's "collaborating in spirit" with Virgil Abloh.
The iconic fashion designer died from cancer in November 2021, aged 41 - but Pharrell continues to feel his influence in his new role as the creative director of menswear at Louis Vuitton.
Pharrell, 50, told GQ magazine's September issue: "It's like we're collaborating in spirit."
The music star is determined to continue Virgil's legacy at Louis Vuitton, including developing the brand's relationship to skateboarding.
He said: "I'll always pay homage to him."
Pharrell's ultimate ambition is to "shake the tree" at Louis Vuitton, and the record producer insists he won't chase commercial success.
He shared: "The house has aspirations to grow exponentially, but that growth is not just numbers.
"Growth and taste, growth and setting the bar, growth and exceeding standards. The money follows that. We're not going to just do things just to make money, or else we'll just keep making the same belts and s***. That's not what I was brought here to do.
"I was brought here to shake the tree. That's how you get the sweetest apples."
Despite this, Pharrell was actually shocked when he was offered the opportunity to join Louis Vuitton.
The singer admitted that he never imagined joining the company and being offered such an influential role.
He said: "It wasn't an interview or anything. It was like, 'Will you accept this position? Will you accept this appointment?' I'm looking at the water and I'm just like, 'What?'"
Pharrell actually expected the role to be offered to Nigo, his long-time friend and the current artistic director of Kenzo.
Pharrell said : "I've always been in the background, just advising. I never thought that it would be me."
Read the full cover story, 'Inside Pharrell's World - And the New Era of Fashion He's Leading' by Noah Johnson in GQ's September issue and on GQ.com.
The magazine is available on newsstands from August 29.