I'm feeling better than ever, says Jennifer Lopez
Jennifer Lopez has revealed the secrets to her youthful-looking appearance.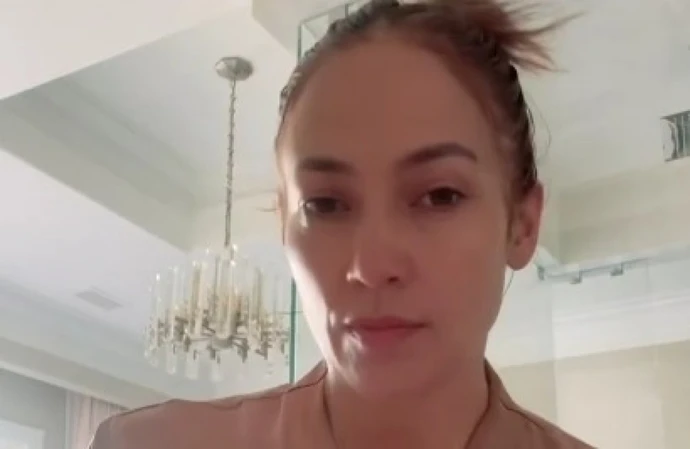 Jennifer Lopez feels "better than ever" at the age of 54.
The chart-topping star celebrated her latest birthday in July, and Jennifer has now taken to social media to reveal the secrets to her youthful-looking appearance.
In a video about her skincare routine, Jennifer - who has her own skincare brand called JLo Beauty - said on Instagram: "I just had a birthday … and I feel better than ever!
"I'm getting ready. Me, bare-faced, with no make-up and my JLo Beauty products that I use every day."
The 'Jenny from the Block' revealed that she uses JLo Ghost serum and sunscreen in order to maintain her enviable complexion.
She shared: "Here, for anybody who's like, 'JLo doesn't use her own products on her skin…' I call b******* on you right now. I've been wearing sunscreen every day since I was in my very early 20s. You should start at a very young age.
"There's no filters and no retouching on this video. Look at that! Bye, I love you."
Meanwhile, Ben Affleck recently joked that Jennifer looks like she's "20 years old".
The Hollywood star - who married Jennifer in 2022 - revealed that his wife's exceptional "work ethic" is one of the keys to her youthful appearance, explaining that her discipline is "very real".
During an appearance on 'The Drew Barrymore Show', Ben shared: "She works out. I mean, I work out, too. But I don't magically appear to be 20 years old, you know what I mean?
"There's no taking away the work ethic. The work ethic is real, the discipline is very real. But also the superhuman thing is real. She's the most gorgeous woman in the world, she looks spectacular."