Austin Butler: 'My self-doubt only disappears when action is called!'
Despite being nominated for a best actor Oscar, Austin Butler has admitted his "self-doubt" only passes when a director calls "Action".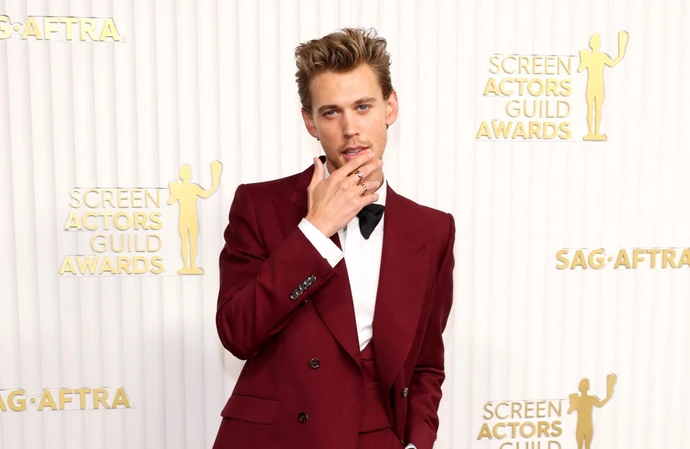 Austin Butler's "self-doubt" only passes when a director calls "Action".
The 31-year-old started in showbusiness aged 12 and despite being nominated for a best actor Oscar for playing the King of Rock 'n' Roll in Baz Luhrmann's 'Elvis', he's admitted he has always been filled with fear over his career.
He told the Sunday Times when asked if he was ever worried about being typecast in teen drama shows after he started out on kids' TV: "Absolutely. There are so many moments of self-doubt. I started acting when I was 12, so it's been 20 years. That's wild.
"And there were many times you have these dreams where you think, 'I don't know if it will ever come true.'
"So, for me, I had to force myself to figure out, 'How do you get better?'"
Austin started as a child actor on the Disney Channel and Nickelodeon, then moved on to teen dramas before making his Broadway debut in the 2018 revival of 'The Iceman Cometh' alongside Denzel Washington.
He added about sticking with acting despite his fears it wouldn't work out: "That led to me working with Denzel. That really shifted my career. It was such a challenge, working with an absolute titan."
When asked if his self-doubt ever passes, Austin said: "Usually only once 'Action!' is called.
"When you are completely present in that moment, fear becomes energy, but then, that night, it comes back. And it's there in the morning."
He added he even felt nerves hosting 'Saturday Night Live' in December 2022, saying: "I even felt the same thing on 'SNL'! "The week leading up to it was brutally terrifying but it ultimately just means you care. That you care a lot."
Austin's acting career also nearly flew off track when he was left devastated and fighting depression after he lost his mum Lori on 12 September, 2014, aged 50 after a cancer battle.
He told The Hollywood Reporter about the impact of her illness and death: "I started to question. Suddenly I was around doctors and people that were hurting a lot in hospitals, and I thought, 'Is acting a noble profession? Should I be doing this or should I give myself in some way that can help people who are dealing with cancer or something like that?'"
Austin also said after his mum's death he went to New Zealand to film a young adult TV show, but would "go home and cry every night".
He took time off from acting in his mid-20s but said he started "sinking into a deeper and deeper depression" for around six or eight months until he landed the role in 'The Iceman Cometh', which he has hailed as "the moment that changed my career".