Aerosmith frontman Steven Tyler's daughter Mia Tyler and young son safely fled Maui wildfires
Mia Tyler and her little boy are safe after fleeing Maui but warned it's "far worse" than it looks.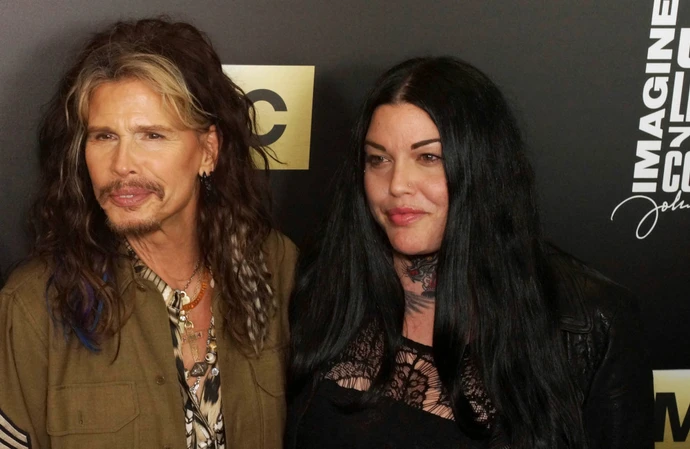 Aerosmith frontman Steven Tyler's daughter Mia Tyler and her six-year-old son Axton safely fled wildfire-ravaged Maui.
The 'Rush Hour 3' star and her little boy were able to get a flight out of the island in Hawaii where at least 93 people have lost their lives.
And Mia, 44, has warned that the damage is "way worse" than the footage shown in the media.
Sharing images of the devastation to Front Street in Lahaina, Mia wrote on her Instagram Story: "I don't know where to start. Halfway through our vacation on Maui, we got news that a horrible fire had started an hour north of us. I don't need to tell you what happened next. All I can say is, it was way worse than what you saw on the news and online."
She continued: "Many people and animals have lost their lives. Homes destroyed. Sacred buildings burnt to ashes. Thousands of locals and tourists displaced. And the horrors those people had to see and experience."
Mia - whose mother is Cyrinda Foxe – went on: "Trying to keep my family and friends safe was all I could do. We were in a sacred paradise and could do nothing."
The model warned people against travelling to Maui to help, instead encouraging donations for the relief efforts.
She wrote: "PLEASE DO NOT TRAVEL TO MAUI, as the hotels are helping to home the people of Maui. The island needs to heal and does not need tourists taking up valuable resources right now.
"The only thing we can do is donate to these wonderful people that need us the most right now. Please help. Any penny helps."
She signed off: "I pray this land heals and comes back stronger like it always does."
Amazon founder Jeff Bezos and his wife Lauren Sánchez are "heartbroken" over the Maui wildfires and have donated $100 million as part of a Maui Fund to help fight the hellish fallout from the blazes raging on the island.
The death toll from the Maui wildfires hit 93 on Sunday (13.08.23), making it the deadliest outbreak of the blazes in modern US history.
Britney Spears' sons Sean Preston, 17, and Jayden, 16, who moved to Hawaii at the start of August, are said to have been left "traumatised" by seeing their new neighbours hit by the infernos, even though their home has not been hit.
Mark Vincent Kaplan, the attorney for the boys' dad Kevin Federline, 45, said they are not "personally affected" but added that "There's people in the area that are dying and having their homes destroyed, so it's very traumatic [for the boys]."
He added: "Obviously, right now, everyone is very sad about what's going on there with the fires and the casualties from the fires, but other than the trauma from that, they're very happy to be there."
Meanwhile, Oprah Winfrey visited a shelter at the War Memorial Complex in Wailuku and spoke with survivors.
However, the CBS News camera crew she had brought with her was refused entry.
The County of Maui's Facebook post read: "We welcome Oprah to continue to uplift our community's spirit and give her aloha to victims of the tragic disaster.
"Her visit inside of the shelter today was truly heartwarming."