Idina Menzel says playing Lea Michele's mum in Glee was 'not good' for her ego
Idina Menzel has admitted playing Lea Michele's mum in Glee was 'not good' for her ego because the two stars were close in age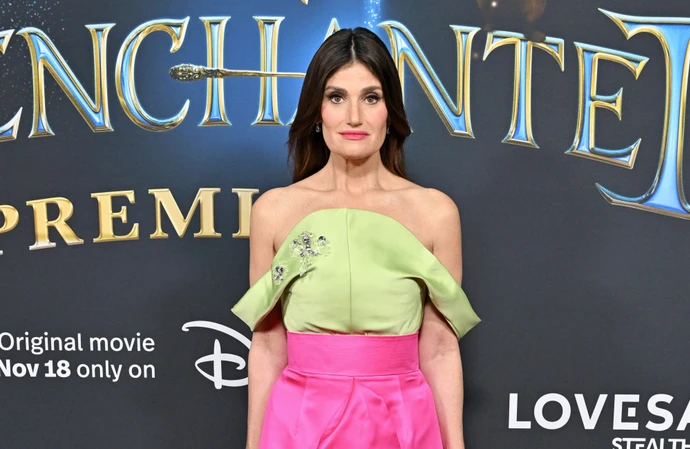 Idina Menzel says playing Lea Michele's mum in 'Glee' was "not good" for her ego.
The 52-year-old 'Frozen' actress joined the hit TV musical in 2010 playing choir coach Shelby Corcoran who was the mother of Lea's character Rachel Berry - and Idina says it was a bit awkward because the two women were just 15 years apart in age.
She told Stellar Magazine she landed the job shortly after welcoming her first child, explaining: ""I had my son Walker, and then three months later, I got the call [to be on Glee] and so I said 'yes'. You're worried you're not going to work again, and then people hire you to be someone's mother when you probably should be their older sister.
"It just wasn't great for the ego. But I sucked it up and sucked myself into my clothes, and was excited to work with [creator] Ryan Murphy and be a part of that hit show."
Idina was 38 when she was cast in the role opposite Lea who was 23 at the time. She gave birth to her son Walker in September 2009 and was on the set of 'Glee' just months later.
She also admitted she struggled with the costumes on the show because she was still breastfeeding at the time. Idina added: "I was still breastfeeding and storing breast milk in refrigerators and little frozen lunch boxes, and I couldn't fit into any of the costumes."
Idina welcomed Walker, now 13, with her ex-husband Taye Diggs. She went on to marry actor Aaron Lohr, 47, and recently opened up about their heartbreaking attempts to having another baby using in-vitro fertilisation (IVF) treatments.
She told PEOPLE: "Maybe before meeting me, [Lohr] didn't think he wanted to have kids, and then he sees how good of a dad he can be. So I wanted that for him ... [But] it wasn't meant to be.
"I have this amazing son and I was fortunate enough to have him."