Madonna thanks son Rocco for life of 'adventure' in 23rd birthday tribute
To mark the 23rd birthday of Rocco Ritchie, who she had with filmmaker Guy Ritchie, Madonna has thanked him for giving her a life of "adventure" – and said he has made him worry "possibly more than any other person on the planet".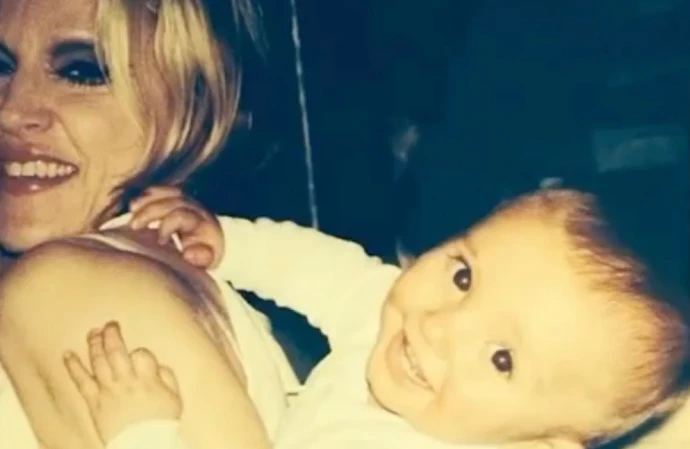 Madonna has used a 23rd birthday tribute to her son Rocco to thank him for giving her an "adventure".
The Queen of Pop, 64, posted a long message a carousel of throwback images of her and her boy on Friday (11.08.23) on her Instagram as she continues to rest at her New York home after she was hospitalised on 24 June with a "serious bacterial infection" that sparked the cancellation of her 'Celebration Tour'.
She said: "Madonna Happy Birthday Dearest Rocco……. From the day you were conceived, Life with You Has been an adventure.
"From Your Pre Mature Birth to your love of Skate Boarding, Dirt Bikes. Break Dancing, Parkour, Graffiti and all Adrenaline Provoking activities!
"You have made me worry – possibly more than any other person on the planet. But You have taken the road less traveled by and that will make all the difference!
"Nothing gives me more Joy then to watch you grow as an artist! To quote your favorite painter Lucian Freud – 'What do I ask of a painting? I ask it to astonish, disturb, seduce, convince!'
"Keep Walking Down Your Own Road. I'm so proud of you!"
Madonna, who had Rocco with her filmmaker ex-husband Guy Ritchie, 54, signed off the post with three red heart emojis.
She and Guy had Rocco in August 2000 just after they married, and her throwback images of the boy showed her hugging him and them sharing a glass of wine.
Their relationship has not always gone smoothly, especially after Madonna and Guy's divorce in 2008.
He told 'The Ellen DeGeneres Show' in 2012 his mum was "very strict" but "in a good way".
Model and actor Rocco stopped travelling with his mum on her 'Rebel Heart' tour in 2015 and went to live with Guy at the director's country estate.
But they now enjoy a close relationship after reuniting the following year.
Rocco is trying to carve out a career in painting, and co-founded the Maison Rhed gallery.
Madonna also has children David Banda and Mercy James, both sixteen, and Stelle and Estere Ciccone, both nine, as well as her daughter Lourdes Leon, 25, who she had with her actor ex Carlos Leon, 57.
She vowed in the Instagram post before Rocco's birthday tribute she would be getting her postponed tour back on track "very soon".