Linda Evangelista still gets Botox despite 'disfiguring' beauty procedures
Despite undergoing botched CoolSculpting procedures that left her "brutally disfigured", Linda Evangelista has admitted she still gets Botox to eradicate forehead wrinkles.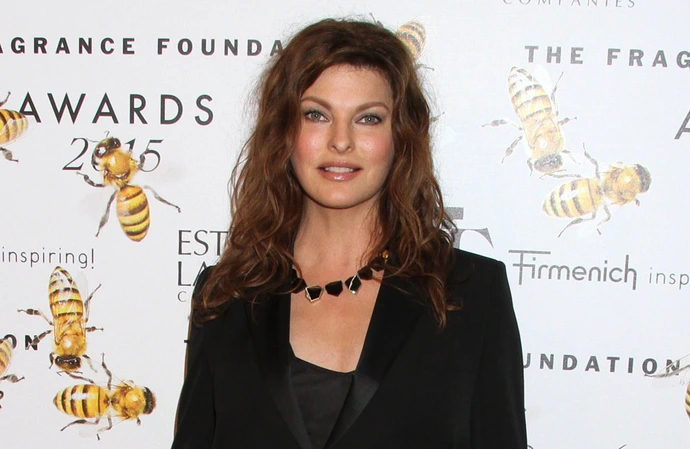 Linda Evangelista still gets Botox.
The supermodel, 58, admitted to using the jabs to eradicate wrinkles on her forehead despite undergoing botched CoolSculpting procedures that left her "brutally disfigured".
She told Vogue's September issue: "I don't mind and I never did mind ageing. Ageing gets us to where we want to be, and that's for me a long life.
"(Legendary make-up artist) Kevyn Aucoin was so afraid of wrinkles and he never got them.
"I want wrinkles – but I Botox my forehead so I am a hypocrite – but I want to grow old."
Linda appeared with fellow supermodels Cindy Crawford, 57, Christy Turlington, 54, and Naomi Campbell, 53, for a Vogue shoot that put ageing in the spotlight.
The model previously told Vogue she was "so depressed" that she "hated" herself following a CoolSculpting procedure that left her feeling "deformed".
She said the faulty procedure caused her to lose her livelihood and left her with things "protruding" from her body.
In September 2022, Linda took to her Instagram to announce that she had filed a lawsuit, which has now been settled, in New York against Zeltiq Aesthetics for grievous injuries.
The mum-of-one, whose exes include former husband and 'Blue Velvet' actor Kyle McLachlan, 64, said: "If I had known side effects may include losing your livelihood and you'll end up so depressed that you hate yourself… I wouldn't have taken that risk.
"Am I cured mentally? Absolutely not. But I'm so grateful for the support I got from my friends and from my industry… you're not going to see me in a swimsuit, that's for sure.
"It's going to be difficult to find jobs with things protruding from me; without retouching, or squeezing into things, or taping things or compressing or tricking."
Linda said she decided to have the CoolSculpting procedure done after watching advertisements on TV, adding: "Those CoolSculpting commercials were on all the time, on CNN, on MSNBC, over and over, and they would ask, 'Do you like what you see in the mirror?'
"They were speaking to me. It was about stubborn fat in areas that wouldn't budge. It said no downtime, no surgery and… I drank the magic potion, and I would because I'm a little vain. So I went for it – and it backfired."
As one of the world's most famous supermodels in the world, Linda racked up more than 60 magazine covers during her career.
She added: "How did I keep going? This is the truth: I was young. You could go out and eat salty fried food and drink Champagne, sleep at 3am and be up again at 5am.
"Drugs were offered to me, but I never touched them, I'm not saying I was an angel… but I was terrified of drugs."