'I don't necessarily know that I'm her leading man': David Harbour rules out working with Lily Allen
David Harbour doesn't think it would be a good idea to take on an acting project opposite Lily Allen.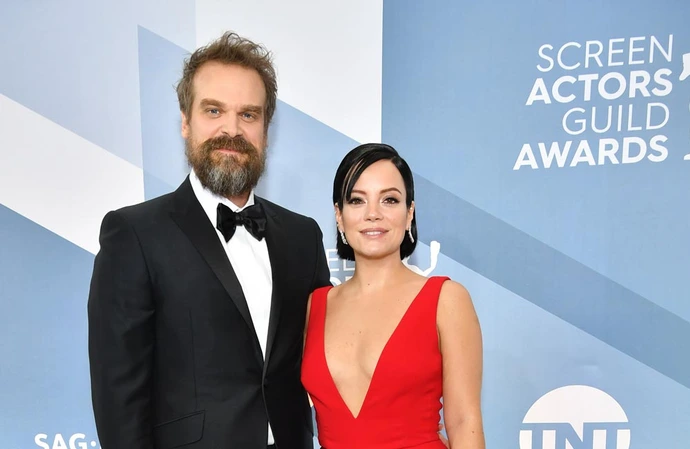 David Harbour doesn't want to act with Lily Allen.
The 48-year-old actor married the 38-year-old singer-turned-actress in September 2020 and though he thinks the 'Margate' star - who has daughters Ethel, 12, and10-year-old Marnie with ex-husband Sam Cooper - is very "talented", he is reluctant to bring extra drama into their lives.
Discussing the possibility of acting with Lily, he told NME magazine: "As talented as I think she is and as supportive as I want to be with her, I don't necessarily know that I'm her leading man. There's plenty of other good-looking talented men out there that she can act with."
David can next be seen in 'Gran Turismo' - which tells the real-life story of a man who went from playing a racing-simulator video game to winning a medal in the famous 24 Hours of Le Mans race - and though he never played the driving game himself, he is a big gaming fan and admitted his hobby has had a negative impact on his previous relationships.
He said: "Oh, god, yeah, I like video games, much to the detriment of my relationships.
"I never got into 'Gran Turismo' because I'm not really a simulator guy. I'm much more an RPG type guy, building characters, doing that whole thing."
David struggled with alcoholism in his early 20s but got sober aged 24, a year before being diagnosed with bipolar disorder and he admitted it was a very self-destructive time in his life.
He said: "Not that I would have been a killer, but I do find that there's a quote in that movie 'Capote', with Phil Hoffman, where he says that he and that murderer are similar people… it's just one went out the front door, and one went out the back door. He became a writer. And this other became a murderer.
" And I do think there were times in my life where this same impulse… the same seed that lives inside us can be destructive and creative, but it has to be something."