Sydney Sweeney: 'I always wanted to be a young mom... I'll have four kids!'
After being linked with her fiancé Jonathan Davino since 2018, Sydney Sweeney has admitted she's "always wanted" to be a young mum.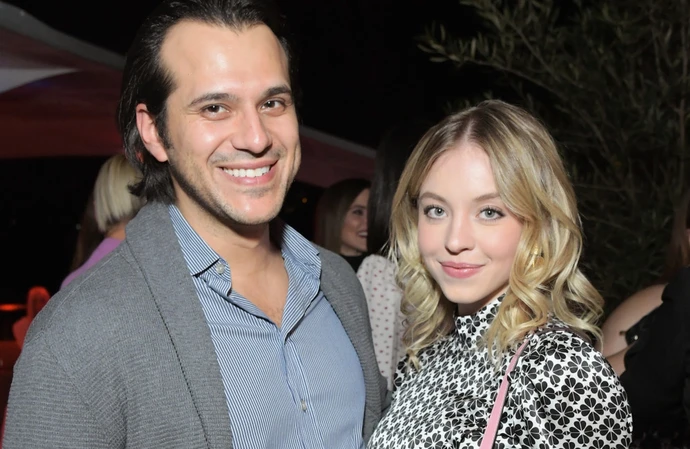 Sydney Sweeney has "always wanted" to be a young mum.
The 'Euphoria' actress, 25, who has been linked with her restaurateur fiancé Jonathan Davino since 2018, said she has always dreamed of having children as early as possible in her life to have a balanced career and family life.
She told Variety in her 'Power of Young Hollywood' cover interview, conducted before the actors' strike that is currently crippling Hollywood: "I always wanted to be a young mom.
"I love acting, I love the business, I love producing, I love all of it. But what's the point if I'm not getting to share it with a family?"
But she added: "The time will come, and I'll have four kids. And they will come with me everywhere and be my best friends."
Sydney also said she would want to find a "really healthy balance" between her career and family life.
She also admitted she was left feeling "beat up" by rumours she was having a fling with her 'Anyone but You' co-star Glen Powell while engaged to Jonathan.
The actress has put on a united front with her husband-to-be by stepping out in public with him after the rumours started to swirl she was having an affair with 'Top Gun: Maverick' actor Glen.
She told Variety about the chatter: "Sometimes I feel beat up by it. It's hard to sit back and watch, and not be able to stand up for yourself."
But Sydney insisted it hasn't impacted her friendship with Glen, 34, adding: "Glen and I don't really care. We have so much fun together, and we respect each other so much; he's such a hard worker, and I'm a hard worker.
"We talk all the time, like, 'That's really funny.'"
Sydney and Glen sparked romance rumours in March when they showed off their chemistry while shooting 'Anyone but You' in Australia while both in serious relationships at the time.
Glen's now-ex girlfriend Gigi Paris, 31, unfollowed him and the actress on Instagram in April before posting the cryptic message: "Know your worth and onto the next."
A source told Page Six Glen and Gigi broke up amicably in April after three years of dating.
Sydney and Jonathan have been engaged from at least March 2022 and in May
they were spotted walking in New York on a date night.
The same month she was seen wearing her engagement ring for the first time in nearly a year as she and Jonathan were in Cannes, France.