Sinead O'Connor's final song is a 'haunting' rendition of 'Outlander' theme: 'She really resonated with the main character'
After she was laid to rest, it's been confirmed Sinead O'Connor's final song is a "haunting" rendition of 'The Skye Boat Song' for drama 'Outlander'.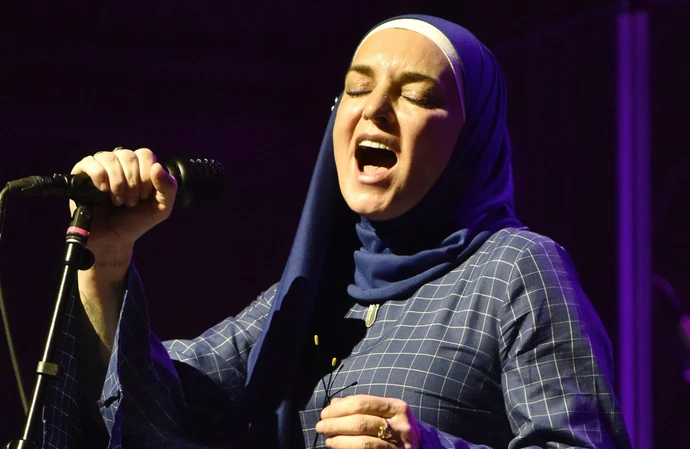 Sinead O'Connor's final song is a "haunting" rendition of 'The Skye Boat Song' for drama 'Outlander'.
The singer, who was laid to rest on Tuesday (08.08.23) after she was found dead in London aged 56 on 26 July, is said to have recorded the song as she "really resonated" with the series' main character Claire – who travels from the 20th century to 18th century Scotland where she battles to adapt to life.
'The Skye Boat Song' has been updated for each 'Outlander' season, but had typically featured the vocals of Raya Yarbrough.
Executive producer Maril Davis wanted something new for the latest version and got Sinead involved after she contacted her.
She told the Metro newspaper: "I'd heard that she really resonated with Claire's story. Obviously, we knew she was struggling with the death of her son, and certainly wasn't prepared necessarily to come out and do a lot of press. But we were so excited, and we just went down that road."
Sinead's son Shane, 17, took his life 18 months before her death after he fled a hospital where he was on suicide watch.
The singer's recording of the 'Outlander' track took two days and took place at Grouse Lodge in Ireland.
Maril added: "I feel like (Sinead's) story is very similar to Claire's – they've been kind of at the forefront of things, maybe they have not been always embraced (for) everything they've done, and people have kind of pushed back and their ideas have maybe been 'crazy' and received a lot of backlash."
Thousands of mourners lined the streets of Bray, Co Wicklow in Sinead's native Ireland as her funeral cortege drove through its streets.
They placed a sea of flowers on the black hearse carrying the 'Nothing Compares 2 U' singer's body, while a VW campervan drove ahead of the vehicle blasting out her hits and those of her idol Bob Marley.
Sir Bob Geldof and U2's Bono and The Edge were among Sinead's celebrity friends at her private funeral service, which is said to have multi-denominational.
Sinead's final resting place is marked with blooms removed from the top of her casket and those thrown onto her hearse by well-wishers.
A brass plaque on a wooden plinth reads: "|Sinead O'Connor. Born 8th December 1966. Died 26th July 2023."
Her grave at the cemetery near Dublin, opened in 1865, lies along a wall close to the entrance in an area called 'The Garden' and is surrounded by Catholic graves.