How Hailee Steinfeld strikes balance between staying grounded and embracing chaos
Hailee Steinfeld makes sure to "check in" on herself.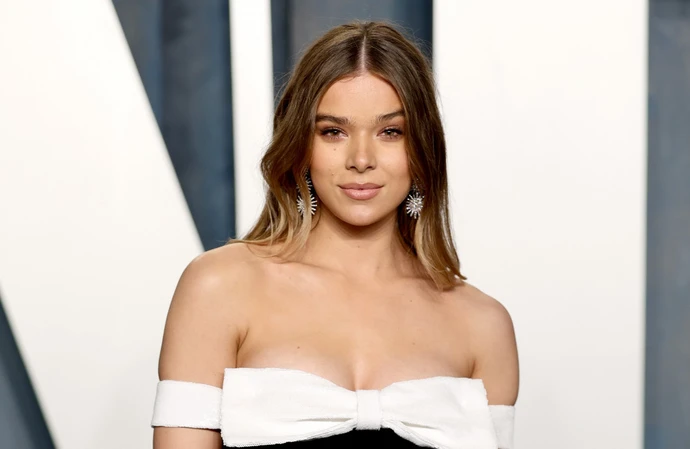 Hailee Steinfeld is trying to stay "grounded" by "checking in" with herself.
The 26-year-old actress - who most recently starred as Gwen Stacy/Spider-Woman in 'Spider-Man: Across the Spider-Verse' - has reflected on her mental health and finding balance in her life.
She told PEOPLE magazine: "As far as staying grounded, I've gotten really good at checking in with myself and listening to myself.
"I'm no expert in these departments, but I am an expert at knowing what is best for me at the end of the day, and I just try and listen to that."
Hailee - who is dating NFL star Josh Allen, 27 - noted that "change is hard for anyone and everyone", but she's finding ways to adjust.
She added: "At least when things are changing with my work, I'm still being told what to do and where to go."
When it comes to life away from film sets, she has learned from her often hectic career.
She explained: "I've been able to take that sort of lesson of embracing the chaos into my personal life,
"The part of me that is that thrill seeker…does find ways to challenge myself and keep myself on my toes...
"It really all comes back to health and wellness and checking in with myself."
Meanwhile, Hailee has a strong support system in the form of her family - including mother Cheri, father Peter and older brother Griffin, 29 - while she described therapy as "a great tool".
She said: "I feel so lucky to have people sometimes just around me that are there and willing to listen to me.
"Sometimes all I need to do is just talk about it, which is why therapy is such a great tool...
"I totally attribute a lot of my sanity and my groundedness towards the people around me."