Aaron Carter's sister hasn't spoken to their mom since death scene photo shock
Aaron Carter's twin sister Angel hasn't spoken to their mother Jane Schneck since she released photos of his death scene.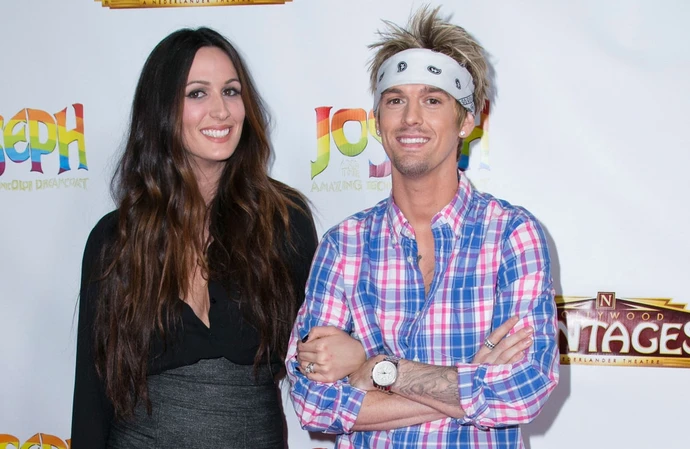 Aaron Carter's twin sister hasn't spoken to their mother since she released photos of his death scene.
The 'Crazy Little Party Girl' hitmaker passed away in November 22 aged 34 and in March, Jane Schneck shared photos of the room where he died, accusing the authorities of dismissing her suspicions that a third party was involved, despite his passing being ruled a drowning after taking drugs and inhaling gas.
And Angel slammed her mother for the "true invasion of privacy", admitting she hasn't spoken to her since.
She told People magazine: "It was a true invasion of privacy and something that Aaron would've never wanted the public to see.
"Aaron dying was the worst possible outcome for all of us. My brother deserves to be here."
Angel claimed their parents abused alcohol and created a toxic environment at home, which only worsened when Aaron and their brother, Backstreet Boys singer Nick Carter, found fame at young ages.
She said: "Fame and money took over our family...
"Our childhood was filled with emotional abuse, dysfunction and addiction."
The 35 year old believes the family pressure contributed to Aaron's descent into addiction, and admitted things only worsened after their sister Leslie overdosed in 2012 aged 25, and their dad Robert Carter died from an apparant heart attack five years later.
She said: "I always felt like that was the beginning of the end.
"Aaron was already in a bad place, but it was like a domino effect."
During the final years of her brother - who was diagnosed with schizophrenia and multiple personality disorder after the death of his father - Angel kept waiting for Aaron to "snap out of" his increasingly chaotic moments, which included live-streaming videos in which he told fans his family were plotting to hill him.
She said: "I just kept waiting for him to snap out of it. But he never did.
"He wanted so badly to be happy. He really fought to the end, but he just had too many problems to be fixed. He'd become this person who we no longer recognised. I don't even think he recognized himself."