Angelina Pivarnick calls police on Vinny Tortorella over alleged altercation
Reality star Angelina Pivarnick recently reported Vinny Tortorella to the police over an alleged altercation at their home in New Jersey.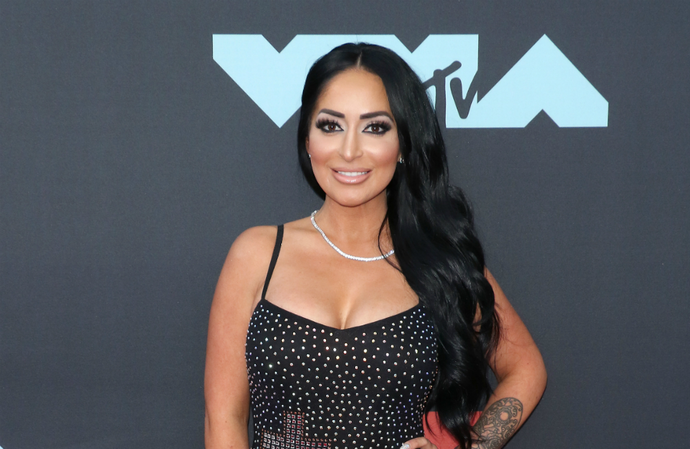 Angelina Pivarnick called the police on her fiance over an alleged domestic violence incident.
The 37-year-old reality star reported Vinny Tortorella to cops following the alleged incident at their home in New Jersey - but Angelina ultimately decided against pressing charges.
James Leonard Jr, her attorney, told the New York Post newspaper's Page Six column: "I can confirm that Angelina did in fact call the police to her home. After speaking with the officers, Angelina decided not to file charges.
"This matter is now closed. Moving forward, Angelina would ask for privacy as it pertains to her personal life."
Vinny's attorney has also confirmed that the couple's relationship status hasn't changed.
He said: "My client and Ms. Pivarnick are still engaged and are still residing together.
"Mr. Tortorella denies any act of impropriety that would warrant police involvement and denies any act of domestic violence occurred. No charges have been pressed against my client by Ms. Pivarnick or law enforcement."
Angelina and Vinny got engaged earlier this year, and the memorable moment was captured by the 'Jersey Shore' cameras.
Vinny - who dropped to his knee to propose - told Angelina at the time: "I love you so much. A lot of things in life aren't guaranteed, but something that I've learned since I met you is loving you is gonna be guaranteed for the rest of my life.
"If there's anything beyond life, I want us to love each other, do everything - good, bad, little, big - I'll always have your back [and] I know you'll have my back.
"I want to grow old with you, I want to experience everything with you. I wouldn't want to experience it with anyone else - together, as one."
Vinny then revealed an engagement ring and added: "My best friend, I love you so much and I just wanted to give you something. I love you, Ang, and I hope that you'll marry me."