Kerry Washington suffered panic attacks as a child when her parents fought
Kerry Washington used to lie awake at night whilst her parents fought as she reveals how unhappy they were in their marriage.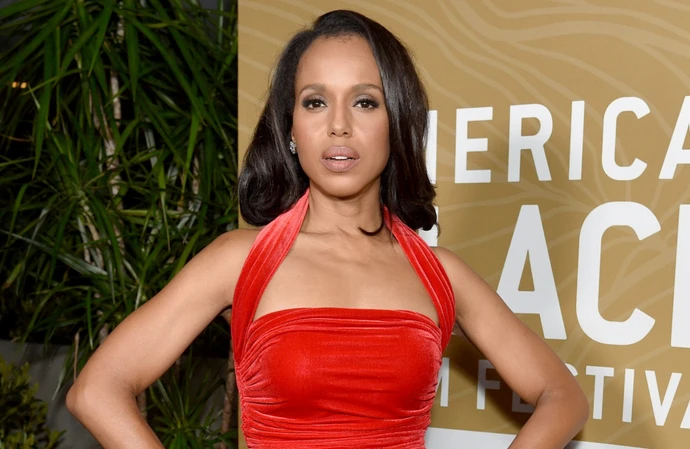 Kerry Washington used to suffer from panic attacks when her parents argued.
The 46-year-old actress - who is now married herself to Nnamdi Asomugha and has Isabelle, nine and seven-year-old Caleb with him - explained that it always felt like her parents Earl and Valerie were never happy in their marriage and as a child, she would often lie in bed at night listening to them fight.
In an excerpt from her memoir 'Thicker Than Water', she writes: "From what I remember, most of my parents' fights were about money, and about the fact that neither of them felt like they were in the marriage they wanted to be in, or more precisely, that they were married to the person they wanted to be married to. We pretended to ourselves, to each other, and to the outside world that our family was not suffering the pain of life's disappointments.
"As a young child, I would lie in bed and listen for signs of how serious each battle was and when it might come to an end... I developed panic attacks at night."
The 'Scandal' star went on to add that she suffered from anxiety as a result of the fighting and even on peaceful nights was left "trembling" at the thought of a dispute breaking out.
She added: "They manifested first as a rhythm of anxiety that encircled my brain, then evolved into a rapid pulsing, a whirling frenzy of metallic thumps, like those nauseating old spinning rides at a county fair.
"It was the sound of terror, wholly unnatural and unconnected to the rhythms of my heart. I was dizzied with terror, no ground beneath me.
"Even on peaceful nights, I trembled at the possibility of it. Sometimes, I would rock my body back and forth, vibrating, rattling, trying to drown out the pulsing noise and regain control of my body."