Lii Tay's family announce her death aged 14: 'We have no words to express the unbearable loss and indescribable pain'
Five years after shooting to fame online as an influencer and rapper, rising star Lil Tay has died aged 14.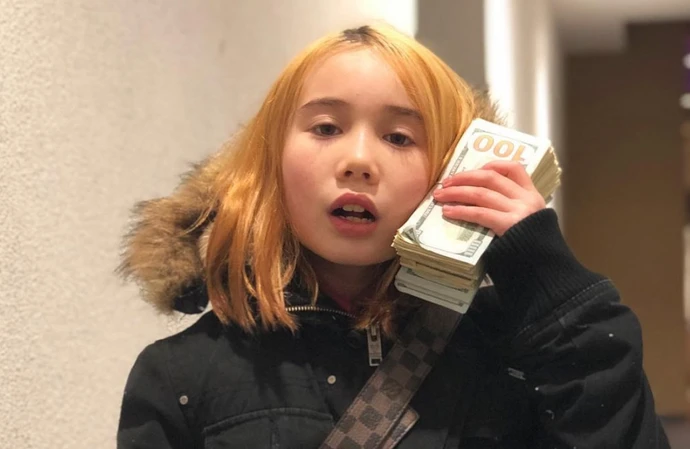 Rapper and influencer Lil Tay has died aged 14.
The teen, born Claire Hope, shot to fame online five years ago and her passing was announced by an anonymous family member on her Instagram feed on Wednesday. (09.08.23)
Their post said: "It is with a heavy heart that we share the devastating news of our beloved Claire's sudden and tragic passing.
"We have no words to express the unbearable loss and indescribable pain.
"This outcome was entirely unexpected, and has left us all in shock. Her brother's passing adds an even more unimaginable depth to our grief.
"During this time of immense sorrow, we kindly ask for privacy as we grieve this overwhelming loss, as the circumstances surrounding Claire and her brother's passing are still under investigation.
"Claire will forever remain in our hearts, her absence leaving an irreplaceable void that will be felt by all who knew and loved her."
It's the first time it has also been revealed Claire's 21-year-old brother Jason Tian was also dead.
DailyMail.com reported Claire's dad Christopher Hope declined to comment when contacted by the outlet.
Claire's brother Jason previously set up a GoFundMe page to raise $19,000 for Lil Tay after both children accused Christopher and his wife Hanee of physical and mental abuse.
Harry Tsang, a spokesperson for Christopher, told The Daily Beast in 2018 Claire's dad didn't want any money from his daughter, whose Instagram feed shows her posing with wads of cash, including what she claimed to be $200,000 in one post that showed her sitting in a bath surrounded by money.
Canadian Claire moved to Los Angeles where she built an online following from the age of nine.
Her videos showed her swearing and insulting strangers, with her clips featuring words such as n****, p****, and c***.
She rapidly racked up more than 3.3 million followers on Instagram and was being tipped to become one of the web's biggest stars.
In May 2018, it was claimed she was being exploited by her older brother Jason after a series of videos came out that showed him coaching her on what to say in her controversial posts and clips.
A spokesperson for the family told Buzzfeed at the time Jason was "rebranding" her and promised fresh content from her after posts were removed from her Instagram and YouTube channel.