'Searching for Sugar Man' star Sixto Diaz Rodriguez dead aged 81
Months after surgery to repair damaged from a stroke, Sixto Diaz Rodriguez has died aged 81.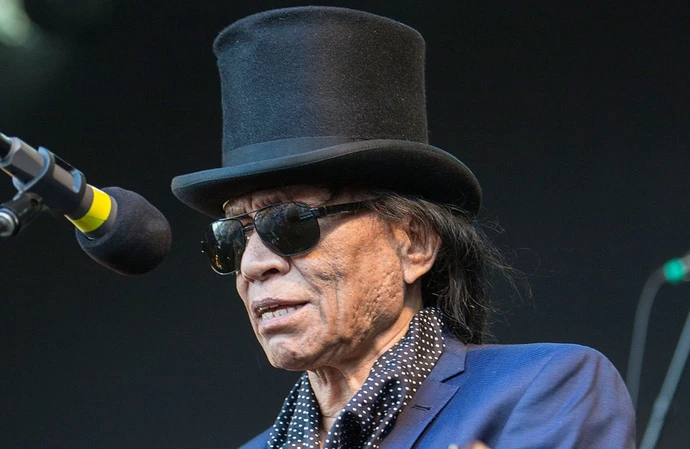 Sixto Diaz Rodriguez has died aged 81.
The singer – whose career was resurrected by the 2012 Oscar-winning 'Searching for Sugar Man' documentary – passed away weeks after his birthday following his recovering from surgery in March to repair damage from a stroke he suffered in February.
His passing was confirmed on his website on Wednesday (09.08.23) in a statement that said: "It is with great sadness that we at Sugarman.org announce that Sixto Diaz Rodriguez has passed away earlier today.
"We extend our most heartfelt condolences to his daughters – Sandra, Eva and Regan – and to all his family. May His Dear Soul Rest In Peace."
His daughter Regan said alongside a photo of her dad performing on stage: "Love and music. Thank you for everything."
Sixto – known as Rodriguez – shot to global fame for the second time in his life after documentary makers tracked him down when he was aged in his 70s after he "vanished" following the release of two albums recorded in his native Detroit in the 1970s.
The film won the Oscar for best documentary feature at the 85th Academy Awards ceremony in 2013.
His daughter Eva had discovered websites dedicated to him in South Africa in 1997, which were carrying claims ranging from a tale of himself shooting himself on stage to being killed by a drugs overdose before the film came out.
After being given a record deal in the '70s with the Sussex label, founded by former Motown Records chairman Clarence Avant, Rodriguez toured South Africa, and enjoyed a career renaissance after he was found decades later bussing tables in Detroit.
The 'Searching for Sugar Man' documentary was finished on an iPhone when it ran into financial difficulties, and followed two South Africans who set out to discover what happened to the singer as he had a huge fan base in the country.
Both Rodriguez's studio albums – 1970's 'Cold Feet' and 'Coming from Reality', released the following the year – entered the US chart in the wake of the film's release, while its soundtrack entered the US charts.
Rodriguez told the Detroit News: "It's been a great odyssey. All those years, you know, I always considered myself a musician. But, reality happened."
Despite 'Searching for Sugar Man' reviving Rodriguez's career, its maker Malik Bendejelloul took his life by throwing himself in front of a train in Stockholm in May 2014 aged 36.