Pose star Billy Porter forced to sell him due to Hollywood strikes
Billy Porter can't afford to keep his house due to the walkouts by the actors and writers' unions in Hollywood.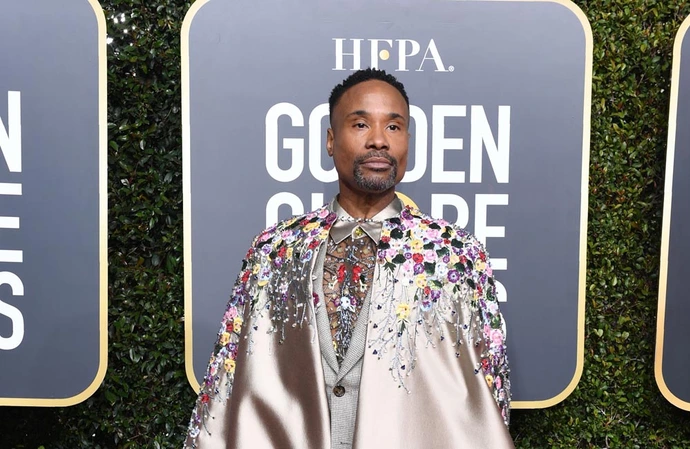 Billy Porter is having to sell his home due to the Hollywood strikes.
The 'Pose' star had a movie and TV show lined up this September, but that's no longer going ahead as planned due to the ongoing walkouts by Writers Guild of America (WGA) and Screen Actors Guild (SAG-AFTRA) union members for better pay and work conditions.
He told the London Evening Standard: "I have to sell my house.
"I don't know when we're gonna go back. The life of an artist, until you make f*** you money — which I haven't made yet — is still [cheque-to-cheque]."
The 53-year-old actor-and-singer added: "So to the person who said, 'We're going to starve them out until they have to sell their apartments' — you've already starved me out."
The actual quote given to Deadline was that they would "allow things to drag on until union members start losing their apartments and losing their houses."
The entertainer went on to call out Disney CEO Bob Iger for suggesting their demands are not "realistic".
Strikers have also raised concerns about the rise in the use of AI and the impact streaming services have on the movie business.
Billy - who is currently staying in London - said: "The business has evolved.
"So the contract has to evolve and change, period. To hear Bob Iger say that our demands for a living wage are unrealistic? While he makes $78,000 a day?
"I don't have any words for it, but: f*** you.
"[But] that's not useful, so I've kept my mouth shut.
"I haven't engaged because I'm so enraged … When I go back I will join the picket lines."
A month ago, Billy split from his husband of six years, Adam Smith, so his living arrangements are already different.
A representative told People: "I can confirm that Billy Porter and his husband Adam Smith have made the sad decision to end their marriage after six years. The decision was an amicable and mutual one and was made after much consideration. They continue to love and support each other as they embark on this next chapter. There will be no further comment from either parties and it would be appreciated if their privacy be respected."