Jason Derulo urges artists to stop taking photos on fans' phones
Jason Derulo thinks artists should stop taking photos on fans' phones in a bid to stop them throwing them onto the stage.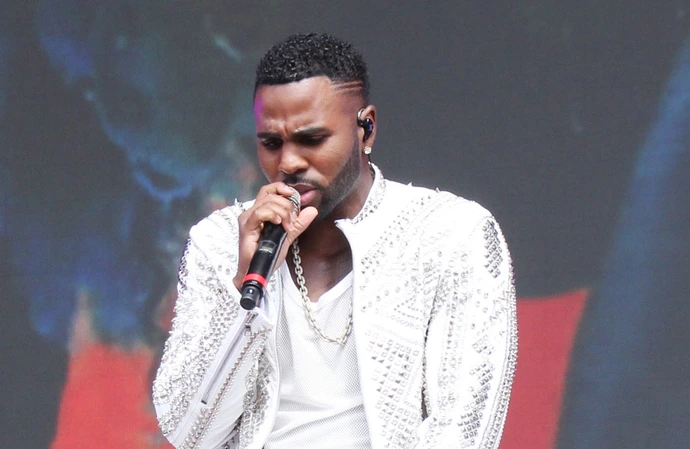 Jason Derulo has urged performers to stop taking photos on stage with fans' phones because it is making life "dangerous".
The 'Talk Dirty' hitmaker believes concergoers have been encouraged to throw their mobile devices at their favourite performers after seeing other singers take pictures during their shows, but he thinks the practice has set a worrying precedent following recent incidents where Bebe Rexha and Kelsea Ballerini were struck by flying objects during their gigs.
Jason told TMZ: "I've had it happen to me. People are really into throwing their phones because they think the artist is going to take a picture, and I think artists [are] going to have to stop taking a photo.
"It's like the Matrix, you've gotta dodge these phones! It's getting dangerous out here. I
"I feel like it's not a good thing, if an artist comes really close and you can try to pass your phone, I get that, but launching the phone on the stage, that's crazy. I think it should be up to the celebrity to stop it, but that needs to be a conversation."
And Jason warned fans such behaviour is disrespectful to their favourite artists.
He said: "It's not a moment, you don't get anything from that, all you do is disrespect the artist."
Last week, country singer Kelsea was hit in the eye by a bracelet thrown on stage by a fan.
After returning to the stage after getting checked over, Kelsea said in video footage shared online: "Can we just talk about what happened.
"All I care about is keeping everyone safe. If you ever don't feel safe, please let someone around you know.
"If anyone's pushing too much or you just have that gut feeling, just always flag it. Don't throw things. You know?"
The incident prompted the 29-year-old musician's official fan page to release a statement, which read: "Guys. I know we all mean well. We all want to show Kelsea love the best way we know how, and shower her with all the gifts.
"But throwing things on stage where artists are already so vulnerable is NOT the move."
They urged: "If you can't hand it to her, there are so many other options. Lord, give it to us! We will make sure it gets to her.
"But PLEASE don't put her in danger like this. Again, I know you all mean well, but this is becoming a safety issue. We love you guys. We do. But please make it stop."
It comes shortly after Bebe had to have stitches after a fan threw their mobile phone at her mid-song and Ava Max was slapped onstage by a fan.
The latter tweeted after the show: "He slapped me so hard that he scratched the inside of my eye. He's never coming to a show again. Thank you to the fans for being spectacular tonight in LA though!!"