Ice Spice has had social security number leaked: 'It sucks for everybody!'
After shooting to fame last year, Ice Spice has had her social security number leaked.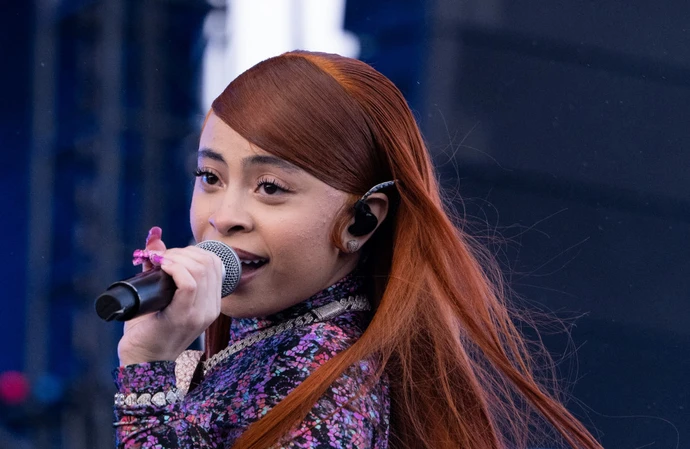 Ice Spice has had her social security number leaked.
The rapper, 23, born Isis Naija Gaston, shot to fame in late 2022 with her song 'Munch (Feelin' U)', which achieved viral popularity on TikTok, and has now reflected on the downsides of her notoriety.
She told Teen Vogue: "My social security number got leaked. It's locked now. It sucks for everybody, because when I want to use it now, I gotta go and ask mad different people."
She added other frustrating leaks have included pictures of her from "before the fame," such as high school yearbook photos and candid shots from her youth. Ice said: "It's weird, because I was a minor in everything. In everything that be going viral, I was literally a kid.
"Imagine seeing pictures of you as a kid, pictures that you forgot existed – you're basically seeing it for the first time yourself, too, and you're a kid."
Ice recently collaborated with Nicki Minaj, 40, on their 'Barbie World' track from the upcoming soundtrack of the movie based on the dolls franchise and borrows from Aqua's 1997 hit.
She said of her pride in staying down to earth amid her whirlwind year in the spotlight: "I'm most proud of staying grounded so far, because I've already been through so many things that I know a lot of people would've lost their f****** minds.
"The whole lifestyle change is super drastic, especially coming from where I come from, not coming from s*** and not having a lot growing up, to now – it's the complete opposite… even though it's a positive change, it's still a change."
Openly bisexual Ice added about making tunes for everyone regardless of their sex: "I'm just making (music) that I like, honestly… everybody could really vibe to the beats.
"The beats is the most important thing. The beats be hard, n***** be wanting to hear that too. So I feel like everything else complements it."