America's Got Talent winner sedated in intensive care after contracting mystery illness
Michael Grimm - who won season five of 'America's Got Talent' - is currently in intensive care in hospital battling a mystery illness.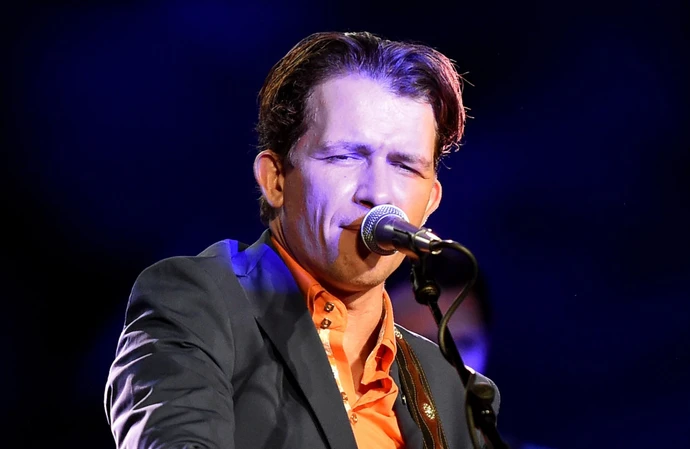 Michael Grimm has been sedated and is in intensive care battling a mystery illness.
The 44-year-old singer - who won season five of 'America's Got Talent' - had been "struggling with his health a lot, lacking energy and not being able to fulfill shows" for some time before he was taken to hospital on Memorial day (29.05.23)
and his wife Lucie initially thought he'd had a stroke but "that wasn't the case".
Explaining Michael's health issues reached a point where he could "barely walk" or lift his head, Lucie said in a video shared to Instagram: "I rushed him to the ER because I thought something was wrong, like he was having a stroke or something. That wasn't the case, luckily."
But from there, his blood pressure shot up and he began "talking gibberish", prompting staff to move him to ICU, where he was put on a ventilator and sedated, though he is now breathing on his own again.
The 'Fallin' singer's wife has cancelled his June shows in Las Vegas and his 4 July concert in Arizona, but she is keeping his August commitments in place for now in case Michael improves enough by then.
Lucie - who is "physically and emotionally exhausted" by her husband's ordeal - explained Michael will need physical therapy because he has been bedridden for over a week and will need vocal cord repair because of the ventilator.
She said: "Michael will have to not only come back to full consciousness, which he's not yet. He will also have to now undergo physical therapy because he's been bedridden for over a week.
"He currently has no voice, he's got to go under vocal cord repair, from [the] time being on the ventilator, and get all his organs back up and all his muscles working again, mentally, he needs to come back from this and return to a state of health. So this may take a little time."
But she added: "He is improving, so that is good. It's just taking time."